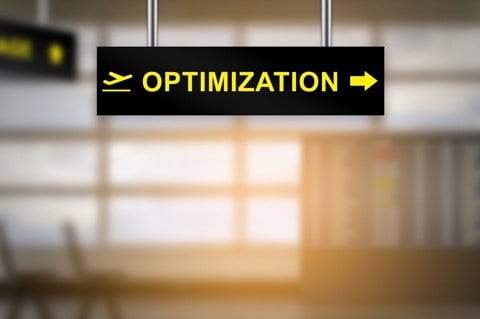 Given the number of resources and time invested in inbound marketing strategies and SEO efforts each year, it's important to consider the question, "Are the investments worth it?" In other words, are your marketing and optimization efforts paying off?
There is a simple and a complicated answer to both those questions. The simple answer is unmistakably "Yes!"
Replacing more traditional, outbound tactics, inbound marketing has become one of the most effective marketing methods for doing business.
Instead of buying lists and outbound ads to capture leads, inbound marketing focuses on creating quality content that attracts strangers toward your company or product. In fact, HubSpot's State of Inbound report proved inbound leads cost on average about a third of those found compared to outbound tactics.
Despite this, several organizations aren't sure if the money and time they are investing into inbound marketing are making any real difference. They might be able to notice an increase in campaigns and leads, but they don't see any real difference on the bottom line.
Listed below are the three reasons that cause inbound marketing efforts to fail:
1. Bad Strategy & Bad Process
This is where most organizations struggle when they start to implement inbound marketing. Businesses make the common mistake here of implementing a marketing strategy as a quick and easy solution.
All decisions that tie back to the initial strategy are short-sighted and misplaced.
Therefore, they experience no growth – just like the way sales organizations handled CRM systems a decade ago.
2. Bad Strategy & Good Process
This is usually the next step for organizations. They make an investment and commit to inbound and marketing automation. After their initial efforts, they start thinking more is better and increase the velocity further.
The problem with that approach is they are blindly shooting at a revenue goal. There is no real strategy connecting all the tactics together. They don't know who their audience is or how to speak to them. Organizations that don't quickly get away from this path find themselves worse off than before they started.
3. Bad Process & Good Strategy
Businesses that find themselves in this position have clarity around what they are trying to accomplish and who they are working to serve.
The frustration lies in the inability to scale their efforts and grow their strategy. Customers have fundamentally changed how they make purchasing decisions. As a company, that means you need to change your process to allow you to win in the Zero Moment of Truth (ZMOT).
Rather than creating value for their customers, companies contort their funnel to focus only on selling themselves. That means they attempt to move customers through the process too fast – uncomfortably fast for the average consumer!
According to Gleanster Research:
71-89% of the traffic visiting your website isn't looking to buy anything, rather looking for an answer to a question or problem.
11-29% of your traffic are evaluating buying criteria (and aren't ready to buy yet).
Only 25% of the leads you generate are ready to buy. The rest need nurturing.
In the end, Inbound marketing and search engine optimization work for organizations that make the commitment to strategy and process, taking the time up front to implement their strategy and processes correctly.