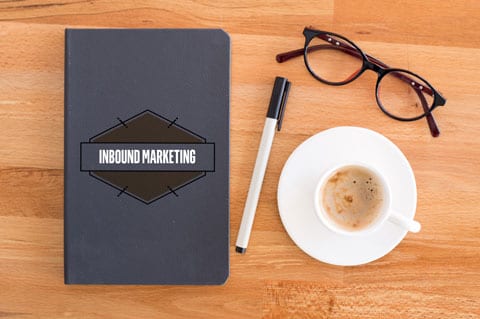 Google 'Inbound Marketing,' and in turn, you'll get about 7.42 million results back. Yet somehow, many businesses still fail at understanding and implementing it. They continue to get it wrong.
Content is haphazardly thrown together and put out onto the Web with no real purpose. Worse, organizations fail to understand who their content's target is.
And when goals and timelines aren't immediately met, executives wonder, "What is inbound marketing really getting me?," or if the investment is really worth it.
But the problem isn't with marketing's process, it's the failure to properly understand and execute inbound. So you can better explain it to others in your organization, here's exactly what inbound marketing is, and what it's not. When you truly know what inbound marketing is, you understand the benefits of SEO for your business.
Inbound Marketing is a Variety of Tactics and Channels
It's more a philosophy where all marketing strategies combine to work in unison. Inbound is the belief that buyers are more willing to interact with brands they trust. It's founded in the assumption that buyers don't want to deal with pushy over-the-top sales tactics.
The process starts with helping potential customers seek you out. From there, it aims to build a long-term relationship through providing the buyer valuable information according to their needs/pain points/problems. Through highly personalized content, marketers can speak to individuals and educate prospects.
When done successfully, companies benefit from more than just a customer. They gain a brand advocate that becomes a walking billboard.
But it only works, if everything consistently comes together and is given time. That means using – email, social media, blogs, SEO and marketing automation – all connected back to your website, which creates the ultimate user experience.
Inbound Marketing Takes Time
Rome wasn't built in a day. There is no certain answer to how long until you see results. It takes as long as it takes. Success depends on how well you consistently invest time and resources to execute. Thought leadership and trust isn't built overnight.
It all starts with taking the time to develop the right strategy and executing on the right marketing platforms.  Next, it takes writing the right content and steadily promoting it through the best channels.
Understand, building and connecting with an audience is not a stress-free task.
But if all goes well, your investment and time spent will pay off. Marketers who track marketing ROI report a clear payment with inbound campaigns. Inbound marketing creates a higher ROI than outbound tactics. The takeaway: it's worth it!

Inbound Marketing is not a Cost-Cutter
If you think inbound marketing is a way to cut back on outbound strategies, like direct mail and cold calling, you've got it wrong. And you definitely don't want to build a marketing strategy around that.
It might be true the overall cost per lead tends to be much lower with inbound strategies, but this isn't the type of marketing success that happens immediately.
HubSpot, the marketing company behind starting inbound, concluded that the average company saves about $20,000 per year by switching from outbound to inbound. And the average cost per inbound lead (for companies that generate between $250,000 to $10 million in revenue) is about $26 to $50.
When it comes to inbound marketing, you can't dip your toes in the water and expect miracles. You can't partially participate or can put in three months' worth of work. To see results, you must fully commit and dedicate your resources to the inbound philosophy.   With the right people and strategies, inbound marketing has the ability to influence your organization from the top down.