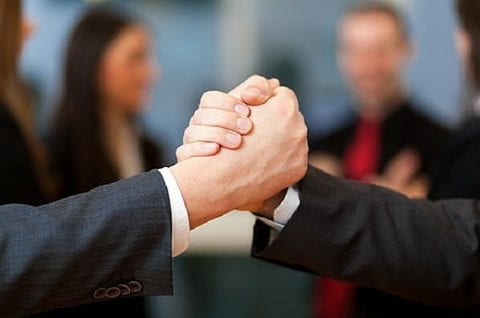 So, you've decided to partner with a marketing agency to help you grow your business. Now what?
How do you know which agency will be the best fit and what tactics will work best for your company?
Maybe you've already interviewed a few agencies. One company might have said SEO would be your key to success, while perhaps another suggested paid search advertising is your quick win. With all the differing feedback, you're no closer to deciding than you were when you started.
This scenario is natural, so there's no need to feel overwhelmed or frustrated if that's where you've found yourself. Yes, choosing an agency can be a complicated process, but it doesn't necessarily have to be that way.
We've created a list of action items and questions to help you make the right choice for your business.
1. Question Any Guaranteed # of Leads or ROI Increase
Nobody can predict the future. If an agency tells you they can, your 'BS meter' should be on full alert.
If someone promises a certain number of leads or ROI, they're setting your partnership up for failure. Even if they have a psychic on staff, they likely won't be able to meet such lofty guarantees.
Every business is unique. A strategy that worked for someone else might not provide you with the same outcome. Agencies should discuss goals, expectations, and predictions that are a result of continuously testing and optimizing a plan built just for you.
2. Question How Long it Will Take Before You See Results
Developing a comprehensive inbound marketing strategy takes time. Implementation and results, such as an increase in organic traffic, can take a matter of months, if not more.
But that doesn't mean it will take months for you to see any results at all. While it may seem like a good bet to go with an agency that says all strategic work needs to be done before anything else, remember that any pressing marketing needs should be addressed right away. The right partner will be able to execute a long-term strategy and tackle your short-term priorities all at once.
Discover a different kind of marketing approach that always aligns with your business priorities and goals.
3. Question How Many Clients the Agency is Working With
Managing projects and executing strategies takes a significant amount of time, resources, and dedication. The more work an agency has might speak to their qualification level, but it also means they'll have less time to focus on you.
You want to look for an agency that shows dedication to understanding what your needs are. Then, one that will address those needs by generating results. Don't be afraid to start a conversation about their growth philosophy, and be sure to ask who will manage your account, along with establishing communication expectations.
There are no one-size-fits-all marketing agencies in Atlanta, or elsewhere. Smaller agencies can give you a higher level of dedication while their larger counterparts have much more sophisticated tools and resources. You are looking for a balance and what will fit with your company.
Final Tip
Be sure to ask for references. When following up with those references, tailor your questions around the agency's dedication, communication, and goal setting – on top of questions about their quality of work and results delivered.
The agency you choose will have a significant impact on your company, good or bad. Choosing the right one is an investment and, ultimately, commitment to a partnership. Ask the hard questions. You'll be glad you did when you don't have to switch marketing agencies in a year.
Editor's Note: This article was originally published in March 2016 and has been updated for clarity and accuracy.