A DIFFERENT KIND OF MARKETING APPROACH

Agile marketing is our special approach to marketing. We thrive on feedback, collaboration and constantly optimizing to improve your buyer's experience. This way, your marketing strategy is always aligned with your business goals – even if they change over time. Opposed to a static 12-month plan, we focus on tracking metrics, evaluating the data and then tweaking the tactics to drive your growth and generate your leads.
What Is Agile Marketing?
Agile Marketing is a tactical, results-driven approach to marketing, which takes inspiration from Agile Software Development.
Put simply, Agile Marketing is all about the customer. Agility in marketing centers on understanding that we are people with different skill sets, outlook, and limitations. Our team works in short marketing developments (sprints), quickly incorporating feedback and insights to deliver projects to the client.
Find out how Agile Marketing will help you grow your business.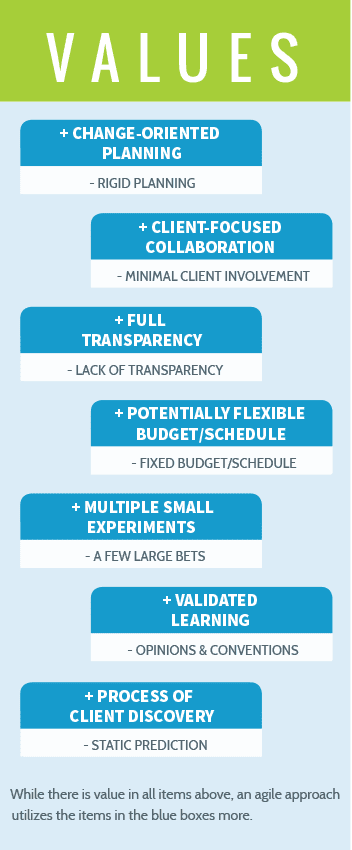 Our Agile Principles