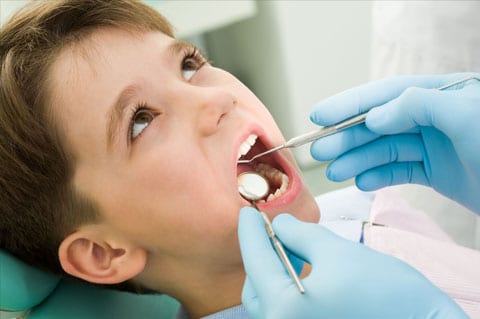 Obviously, keeping teeth aligned is the primary job function of orthodontists. But today, orthodontists also have to stay current with the latest digital marketing trends, which is also known as inbound or online marketing.
Whether you are a new practice or trying to expand, relying on word-of-mouth marketing from patients can only take your practice so far.
According to a Google study, 34 percent of patients utilize friends and family to research practices and treatment. On the other hand, 88 percent say that search engines and websites are their primary source for treatment information.
But what does that mean?
Local digital marketing and SEO can give your practice an edge when it comes to attracting qualified patients who are already actively searching for treatment. To put it simply, your ideal patient is going online for his or her research, and you'll want to be ready with a well-designed website that has the information they are looking for – in a helpful way.
1. Inbound Marketing Offers a Strong Local Focus
With traditional marketing, also known as outbound or even advertising, you have to spend a lot to deliver your message to a large audience. And chances are, that message will fall on a lot of deaf ears.
Digital marketing makes it cost-effective and allows you to track the return on your marketing spend. So you can place personalized messages directly to prospective prospects who are already interested and searching for your services. All to people located within miles of your practice.
2. Inbound Marketing is All-Encompassing, Across Multiple Platforms
Inbound marketing put in simple terms means any marketing activity that draws people in (as opposed to having marketers go out and try to grab attention, like cold calling). It's all about getting the attention of prospects, making yourself easy to find online, and then drawing prospects to the site with interesting, helpful content.
Digital marketing delivers your message to a broad range of platforms: search results, social media, video sites, and your website (and it also can incorporate online advertising). An effective inbound campaign allows you to reach patients on any online platform they use to research orthodontists and types of treatment.
3. Inbound Marketing Delivers Measurable Results
Today, nearly everyone researches online before they shop locally. What's more is that not only will adopting inbound put you in front of prospective patients organically, but everything is measurable.
You will be able to track how much you spent on marketing campaigns and be able to tell how much revenue that brought in. Since everything is digital and trackable, inbound is built around the ability to track data and then make adjustments to optimize your message based off that data.
This is where collaborating with an online marketing company who specializes in inbound planning, strategy, and execution ensures that your online marketing investment delivers the best possible return on investment (ROI).