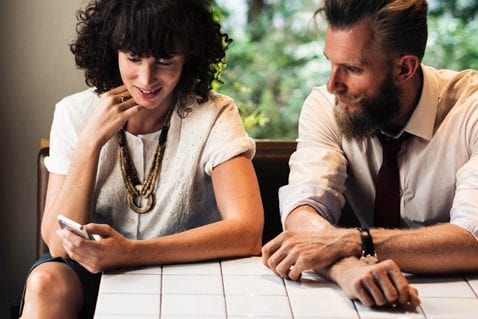 Most companies focus their marketing solely on acquiring new customers, but the reality is you shouldn't leave your current customers behind.
Marketing is about the people you reach and the experience your brand provides, after all, and that includes your customers.
Meaningful customer connection is one of the best ways to improve customer retention and sustain lasting business relationships.
4 Quick Tips to Connect with Your Customers
1. Be Perceptive
The most productive conversations occur when people work to understand each other. The key to offering excellent service is in figuring out what does and doesn't work for your customers.

Start Here: Use Blendo's guide to the most fundamental customer support metrics to begin keeping track of the data needed to both acquire and retain customers.
2. Be Personal
With the right brand messaging and tone, you set your company apart from your competition and build awareness as an industry thought leader.
Start Here: Try conducting a brand awareness survey to determine how successful your marketing is at reaching customers and further develop your brand's message.
3. Be Proactive
What do you do once you've met your acquisition goals? Make yourself useful. The best place to start is by solving the most critical problems your customers have.
Start Here: Focus on exceeding needs, not just meeting them, to provide lasting value to your customers.

4. Be Present
If you're looking to meet customers in their element, log on to social media. Whether it's fun, visual platforms like Pinterest or "all-business" channels like LinkedIn, there truly is something for everyone… including your customers.
Start Here: Check out this list of types of customer conversations you should have on social media to start making meaningful interactions.
It almost goes without saying that customer relationships are essential to a company's overall success. When you prioritize your customers and their needs to provide winning solutions, you will continue to grow on a strong foundation of loyalty and trust.
What's missing from our list? If you have any ideas for using marketing to connect with customers, we'd love to hear them! Drop a comment below.