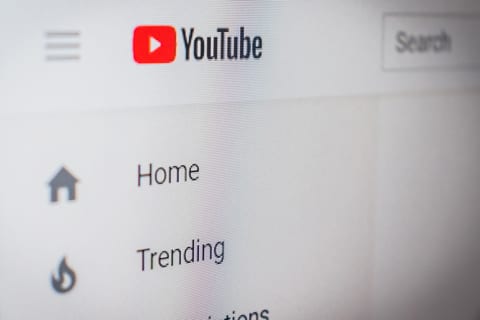 When it comes to video content, YouTube reigns supreme. The video-hosting site boasts more than one billion users, which translates into roughly a third of the entire internet watching one billion hours of video daily.
If you still need convincing, consider this: after Google, YouTube is the second largest search engine on the internet. Read on to learn how your business can utilize the power of YouTube.
What Videos to Create
If you're unfamiliar with video marketing, you might be at a loss for what sort of content to offer on YouTube. Here are a few ideas to get you started:
Business Intro
Give an overview of your company and what you do. An introduction video is a great resource to include as your Channel Trailer, so visitors immediately have a sense of what your business is about and who you are.
Product Demos
Demonstrate the value of your products or services by showing the many ways they can be used. Demo videos are ideal for showcasing how your products work to new prospects.
Tutorials
Walk users through how to use your products or services. Tutorial videos are particularly helpful for visual learners, as the step-by-step format shows exactly what to do with no room for confusion.
Customer Testimonials
Let your satisfied customers do the talking! A testimonial illustrates that others find value in your product or service instead of expecting viewers to simply "take your word for it."
YouTube Live
Stream live events for a behind-the-scenes perspective of your organization. Live, unedited footage provides a more authentic view of your brand and how you work day-to-day.
Growing Your Audience
There's no sense in making videos if nobody's watching them, right? Here are two solutions to obtain more views for your content:
Take advantage of your existing contacts
Embed videos on your website and share them on other social channels. Email your contact lists to let them know you've created a YouTube channel and encourage them to subscribe for updates.
Paid Ads
YouTube allows you to convert any of your videos into ads. You can use a variety of targeting options to make sure your content reaches the right eyes. YouTube offers two different advertising choices:
Video discovery ads

show up in search results, related videos, and even YouTube's homepage.

In-stream ads

automatically play during or before other YouTube videos. 
Consider which videos you want to turn into ads and why; choose content that showcases product value and has the potential to convert viewers into leads. It's essential to capture interest in the first few seconds of the ad to prevent viewers from abandoning your video.
People are watching videos as a quick break from their day all the time; on their commute, during lunch, and even before bed. If you aren't utilizing videos as a part of your social media marketing strategy, you're missing a tremendous opportunity to reach a new segment of potential customers.