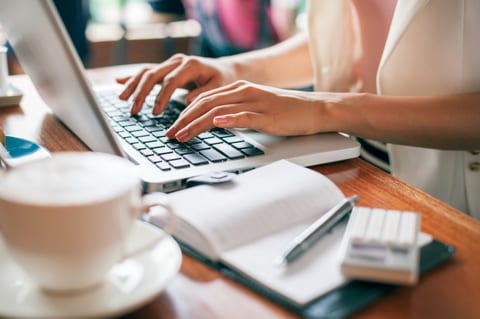 Headlines are a significant component of any successful content marketing strategy.
After all, the headline is the first thing your readers see. The goal is to make sure that it's not the only thing that's seen.
The internet is over-saturated with content, and with all the different articles at our fingertips, powerful headlines are one of the only ways to stand out. Plus, the title or headline is often directly tied to what users are seeking.  
Most searchers scan for content that might pique their interest. That means you have roughly ten words to grab your audience.
As you craft your blog strategy, create headlines that are precise, informative and entertaining.
What Makes the Perfect Headline?
Writing magnetic, attention-grabbing headlines is equal parts art and science.
A great headline is:
Accurate.

Sticks to what the topic is about.

Brief.

Short and to the point.

Bold.

Vivid, interesting language.

Targeted*.

Utilizes keywords to improve search engine results.
*Note: Remember, you aren't writing for robots. Good titles are more important than SEO titles. Above all, your titles must attract interest in some way to get people to click and read more. The best way to accomplish this is by using word or phrases that appeal to human curiosity.
If you're reading this line, it's likely the headline above prompted you to find out more. It tells you what the article is about, but it doesn't tell you why headlines matter or how to write them.
You had to click to find out.
Editor's Note: This post was initially published in September 2015 and has been updated for clarity and accuracy.