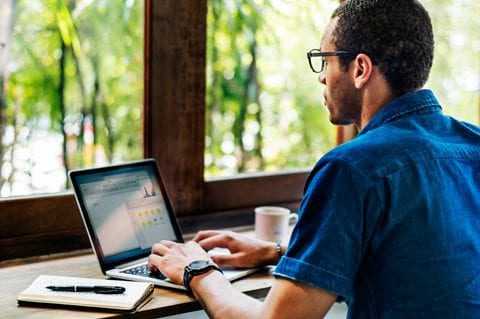 Here at HeadsUp Marketing, we often here from clients saying, "I'm not sure where to begin to start writing content for my website."
Writing web copy is a unique skill that may require you to dust off some of the skills you learned in your old high school English class. When writing web content, you'll need to embrace those old research paper writing skills you learned back in the day.
1. Start with Organization
Maybe you were the type of writer to create an outline, then a draft and then a final version; or maybe you were the type to write it in a one-time session at the last second. Either way, when writing for the web, it all starts with your outline, or also referred to sometimes as a site map.
How do you want to organize your site? This should be the overview of each page you will need copy for. It can look something like this site map and be on a Word document, but be sure to tailor it to your specific business.
When creating your site map, consider the following:
What is the goal for each page?
What does the user get from reading this page?
What visual elements do you want on the page?
2. Outline Each Page
Now that you have your outline of the site, now it's time to outline each page. The top layer of the site map will serve as your site's navigation and it will drill down to individual pages from there.2. Outline Each Page
When creating each individual page, again, start with an outline. For example, your 'About Us' page outline may look like . . .
About Us
Sections: company overview, mission statement, our story
Call to Action: subscribe to email notifications
Image: picture of the team
3. Write, Write, and Rewrite some more
Now it's time to kick back and let the creative juices start to flow.
Remember the SEO basics when it comes to writing for the web. You'll want to make sure you've done your keyword research beforehand and that you use clear descriptive wording written for users AND search engines.
4. Polish
This is the point where you'll want to go back and edit. Put yourself in your readers' shoes when reading your own writing. What will they think? How will they react? Do you make it clear what you want them to do next?
If the thought of writing or optimizing to search engines make your skin crawl? That's okay, we are here to help. Sign up for our free web audit or contact us today to learn more about getting started.