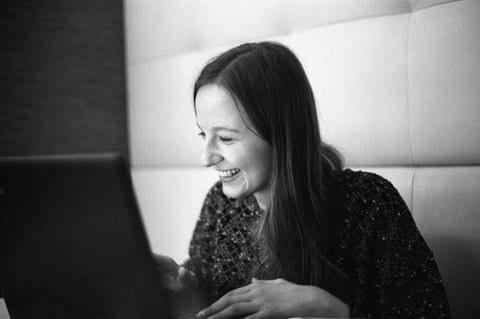 As of 2015, two billion people are active users on social networks. That's roughly 70% of the internet's population.
It seems that it is next to impossible to keep track of the vast amount of social media channels and websites that are in existence.
Wikipedia lists the most "relevant" major social networking websites – which isn't saying much.
They also list the top virtual communities with more than 100 million active users, which recorded at 17 sites.
Social Media channels are a great way for businesses to connect with potential leads. But you can't go after them all.
In order to help you decide which channel(s) you should focus your resources into, you need to research where your customers are (virtually) and constantly test and refine your approach.
That leads us to the question: Which social media websites are best for your business or brand to use?
Find Your Social Audience
It might seem simple. But you want to be in front of your audience.
If you have an older audience, for example, generally they use Facebook as their preferred social site. Take some time to research where you audience is and how they act – in order to know where to be and how to "speak".
Keep in mind, this step includes:
Where is my audience?
Where is my audience active?
Where do I need to be active?
The last one includes examples such as Google+. Generally speaking, Google's social networking channel doesn't have a lot of active users. But plenty of people do search on Google.
Basically, posting your content to Google+ will help improve your search ranking in Google. Because it's all in their playground. So it may be worthwhile to post content to Google+ even if your audience isn't active there.
Narrow Down Social Website Options
Based on your business and where your audience is, narrow down three to four choices to focus your efforts between:
Facebook
Twitter
LinkedIn
Google+
Instagram
Pinterest
Every industry is different. So do what makes sense. Not every company needs to have all six of those listed above.
The type and frequency of content for each site can differ dramatically.
Twitter is 140 characters, and it's acceptable to tweet multiple times a day. Contrarily, LinkedIn is a site for professional networking. It would not be appropriate to post multiple times a day.
Finally, test and analyze your social portfolio.
Which channel is the most successful for you? After running campaigns, do you have more followers on Instagram than Pinterest, and does it make sense to focus on Instagram and drop Pinterest?