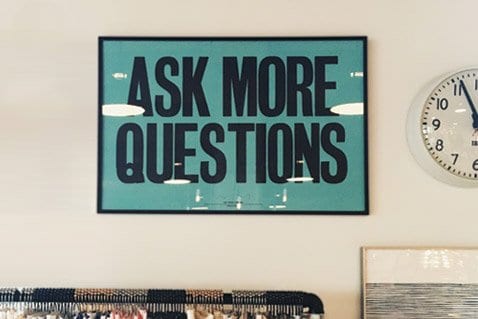 Executives do a lot of heavy lifting, and when a marketing need arises, it can require a helping hand. An agency partnership can be a smart way to increase your internal marketing efforts and grow your company success. But how do you know you're choosing the right agency?
The process of hiring an Atlanta marketing agency is just as important as any other internal hiring process. To determine whether an inbound marketing agency is a right fit for your business, you should include these questions when you meet with potential agencies:
Top Questions to Ask Before You Hire:
What services does your agency have to help me increase site traffic, generate leads, and create a closed-loop reporting infrastructure?
You might have expected the first question to be something along the lines of "What kind of SEO services do you provide?" And while search engine optimization is a pillar of inbound marketing, that's not all inbound is about. It's about creating an infrastructure across various platforms and marketing channels to build a cohesive strategy.
What to listen for: An answer that outlines how their services address each point (site traffic, lead generation, closed-loop reporting) as well as the different elements of each.
What are the first steps you recommend we take, given your understanding of our challenges and goals?
Knowing how much of a comprehensive strategy inbound is, it's unrealistic to expect that everything will be tackled at once. But your agency partner should be able to understand your business goals and prioritize next steps by importance and attainability.
What to listen for: A proposal or roadmap that shows how the agency can support you in accomplishing specific objectives. Think big picture – if converting leads to customers is a high priority, you'll want to avoid agencies that focus on marketing to current customers.
Are there any lessons you've learned from past client inbound successes or failures that you plan to apply to our business?
When you hire an inbound agency, you gain the advantage of working with a team of specialists that have partnered with a wide variety of businesses. A good agency will take what they have learned in the past and use their experiences to cultivate the most effective solution possible to apply to your business.
What to listen for: An answer that speaks to what they've learned from various cases they've seen in the past, and how they can use that to drive results for you.
Do you specialize in any industries? Have you worked in my industry before? Have you worked with companies of my size in the past?
Finally, you want to ensure that the agency you hire has proven experience working with a business like yours. It's typical of most inbound agencies to be specialized within a specific company size or vertical, so be sure you hire one that aligns with your business.
What to listen for: An answer that showcases understanding not just of past client experiences but of how your industry works.
Final Note
While these questions are by no means the only ones you should ask a potential agency, they are some of the most important questions. You'll also want to consider areas such as transparency, communication, and overall commitment level before you can be sure that you're making the best decision for your business.