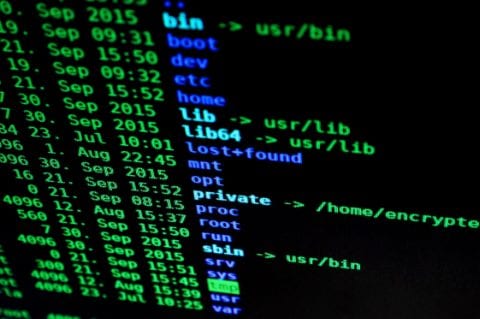 As the Internet has grown more prevalent than ever, a new breed of criminals has risen: hackers.
Unfortunately, there are plenty of people out there who are looking to make a quick buck by stealing information from unsuspecting businesses, using technical knowledge to gather valuable data from your website, such as customers' credit card numbers
The best way to protect yourself from these online attacks is by ensuring your website is secure.
Choose Reputable Hosting
While it may be tempting to go with the cheapest provider out there, being frugal in your decision can wind up costing you a lot more down the road. When selecting a hosting service for your company website, you'll want to make sure that the provider employs IT security specialists to keep hosting secure.
Another aspect that should make or break your decision to use a web host is its backup plan. Any web host worth its salt will offer the option to back up your site regularly, so you don't lose critical data in the case of a malfunction or attack.
Acquire an SSL Certificate
Websites fall under one of two categories: HyperText Transfer Protocol (HTTP) or Secure HyperText Transfer Protocol (HTTPS). Both groups refer to the way that a website sends and collects online information, and the most significant difference between the two is an SSL certificate. SSL, or Secure Sockets Layer, is an added level of security in HTTPS that encrypts all data from websites and browsers.
Acquiring an SSL certificate and implementing HTTPS helps protect the process of passing information from visitor browsers to your site. Not only is HTTPS far safer than HTTP, but Google prioritizes SSL sites as more trustworthy than those without a certificate.
To learn more about HTTPS and SSL, check out our blog: "Why You Need to Switch to HTTPS."
Keep Software Up-to-Date
Though it may be annoying to pause your work to install a software update, this simple IT task is crucial for verifying that all the various technologies and apps your business site is using are performing at their best.
Software updates often include bug fixes and security patches, meaning that the old version has become susceptible to malfunction or a security breach. When you apply site updates regularly, you can save your company from the headache of fixing a broken website.
Note: Here at HeadsUp, we use automated software to complete daily backups, so you never have to worry about a site not being up-to-date!
Create Strong Passwords
If your passwords are easy to figure out, you might as well not have them at all. Hackers can use password-guessing software to garner a massive list of potential passwords you might be using, so it's essential that every password you create is challenging for others to predict. A good password includes a mix of different numbers, symbols, and both upper and lowercase letters. You'll also want to be sure that none of the words you use in your passwords are easily associated with your business, such as the name of your company or CEO.
Another good practice for passwords is to use a different one for each login. That way, if someone does guess one of your passwords, the rest of your data won't be immediately compromised also.
An unsecure website will not only potentially turn visitors away, but it could result in substantial financial damages or leave you liable to lawsuits. By making your site secure, you protect not only your customers but your business too. Always remember: a good website is a safe website.
HeadsUp is a creative marketing agency that understands the importance of keeping your website secure. We practice growth-driven website design principles and cutting-edge security measures to verify that your website leaves a good impression and provides a satisfying experience for users overall. Contact us today to get your business's website in shape!