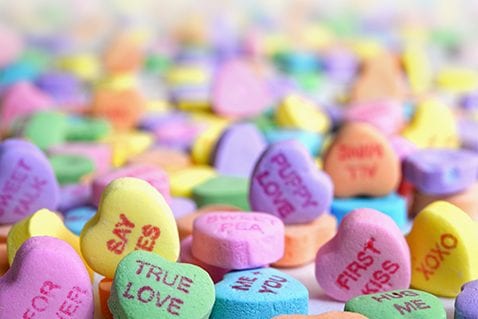 Valentine's Day is just around the corner. The holiday ushers in a unique opportunity to reach customers and prospects on a more intimate, personal, and maybe even fun, level.
For many business owners, however, tapping into the sentimental holiday can be unexpectedly difficult. We've outlined a few steps you should consider as you craft V-Day themed content.
Determine Who You're Targeting
As with every campaign, finding your target audience should be a top priority. Unlike most holiday marketing, though, Valentine's Day breaks demographics down even further.
Depending on the product and services you're promoting, you'll want to consider demographic information such as specific age group, gender, and even relationship status. You should always adjust your strategy based on the target audience. For example, if a florist is advertising a flash sale on roses, it would be best to market the deal to customers with partners instead of single buyers.
Embrace the Silly Little Love Theme
Valentine's is dripping with candy hearts and paper flowers, so it's the perfect chance to make a grand gesture with your own campaigns.
As long as it stays within your brand personality, go wild with on-theme content. Try ideas like:
Highlighting a few of your favorite clients all month long with a "love story," also known as personal testimonials, about their experience with your brand.
Making a faux-advice column for your company newsletter and having industry experts weigh in with the best advice they have for your customers.
Giving some employee appreciation and sharing a photo of a different team member on social media each week, complete with a caption detailing 3-5 fun facts/things they love.
Related Blog: 4 Ways to Connect With Your Customers
Make the Day Special with Your Products/Services
This V-Day, why not put a spin on your most popular services by tying it into the holiday?
Back in 2015, Conagra Brands, Inc. did just that. Conagra found that while over half of Millennials thought cooking at home was more intimate than dining out, 84% didn't have any romantic recipe ideas. The packaged foods company partnered with a cooking influencer to create recipes and built a campaign around the concept of staying in on Valentine's Day.
The campaign is a classic example of what happens when a brand seizes the opportunity to solve a customer problem with their product or service. What's more, it showcases how easily you can incorporate thematic content into a larger marketing effort.
Show Love to Your Community
If you're looking to do something different and make a statement with your holiday marketing, consider giving back instead. You can opt to match employee donations to the organization of their choice for the month of February or participate in a business charity event.
Close your doors for a day and give to the community by partnering with a charity that aligns with your company values or organizing a local food drive. If you want to wear your heart on your sleeve, have your social media guru post pictures of the event(s) to your business profiles.
Love or hate the holiday, Valentine's Day holds endless potential for your business. Use these steps, and you'll be well on your way to delighting customers and attracting new leads with campaigns that resonate with people.
Editor's Note: This post was initially published in February 2016 and has been updated for clarity and accuracy.