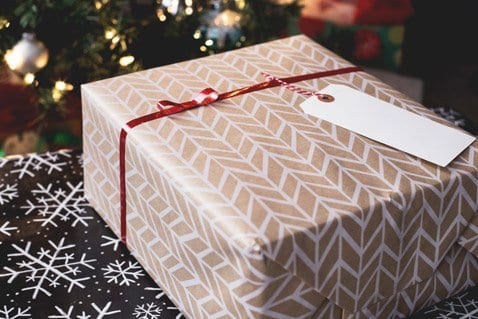 With the holiday season upon us, December is an exciting yet busy time for B2B and B2C companies alike. The month is packed with festive activities, as the year winds down, there's more push to finish the year strong. Q4 is a critical time to drive revenue and hit your final growth goals for the year.
As you count down to the holiday break, utilize these B2B holiday marketing strategies for year-end success.
1. Remember the power of the right content at the right time.
This time of year, grabbing attention can be tough. Consumers are dazzled by "buy now" buttons and gift guides dressed in tinsel. However, as things begin to slow down before the break, folks find they're able to get to those back-burner projects.
What this means is your potential buyers are hoping to catch up on the latest industry trends, discover solutions, creating vendor shortlists, or drafting proposals to convince their boss to use an individual product or service. Make sure your website is filled with the right resources to support their efforts.
2. Let your heart show.
During the holidays especially, consumer's inboxes are flooded with impersonal marketing messages. So without some serious 'wow' factor, your email will probably get lost in the shuffle.
Take the time to write a custom message thanking your customers for their continued loyalty and trust. The more personalized and thoughtful your message, the better – even in a business context! Use the opportunity to share your values and connect with your customers.
3. Give the gift of your social presence.
Although you should be connecting with consumers on social media all year long, as the holidays draw near, more people are online and willing to engage. To that point, more B2B shoppers are referencing various sources of information online before making purchasing decisions. And social media users are spending, even more, time posting and sharing their experiences.
Step up your social selling game and start actively posting on social media to meet consumers where they're at. All that great content you've been writing throughout the year? There's no better time or place to share it!
4. Make an offer.
The year is winding down, so there's no chance you'll make that final sale, right? Wrong. People are motivated to wrap things up at year's end, almost more so than any other time in the year. For an added layer of urgency, individual purchases might be tied up with budgets that need to be allocated before the fiscal year end.
With these prospects in mind, think about running a time-sensitive campaign that gives buyers the push they need to commit. You can create an offer surrounding a complimentary extra feature, discount, or chance to lock in on your current prices before they increase in the upcoming year.
A Final B2B Holiday Marketing Tidbit
The holiday season can be chaotic, and with all the packed calendar days, finding year-end success can be quite the challenge. And while these strategic holiday marketing tips are meant to help you end on a high note, it's important to remember to enjoy yourself.
Establishing yourself as an industry authority doesn't mean you can't have some fun with your holiday marketing efforts! Try to get creative with your campaign executions and social messaging, and take the opportunity to show off your company's personality.