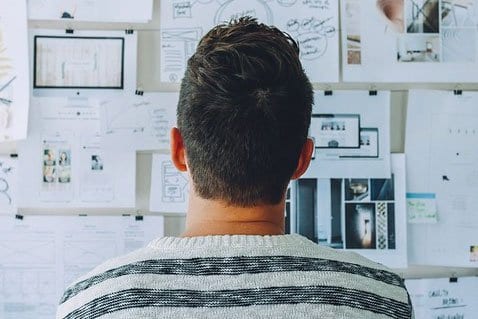 Whether you're juggling phone calls or putting out fires, entrepreneurs face plenty of challenges day to day. And when you have a lot on your plate, productivity is crucial.
Without the right tools, the task of growing your business can start to become overwhelming. 
Luckily, there are tons of useful tools out there designed to meet the needs of busy entrepreneurs.
The Best Free Tools for Entrepreneurs  
Here's our updated ranking of the top four tools you can use to increase your daily productivity.
1. For When You Want to Look Like A Creative Genius: Canva
Images tend to be easier for people to digest than text. As a result, visual content is one of the easiest ways to promote brand engagement. So whether you're writing blogs or sharing social posts, you need a graphic element to attract your audience.
With its easy-to-use interface, Canva helps you design photos that capture attention. The tool features an extensive library of fonts, backgrounds, templates, and free images, giving you a playground of graphics you can use to create striking visuals.
2. For When You Can't Remember Past Tuesday: LastPass
Remembering passwords is a nuisance, but thanks to LastPass, you don't have to remember anymore. The password management tool keeps all your passwords in one place and saves you the frustration of having to remember which unique character goes with what login.
When running a business, you accumulate a lot of passwords. LastPass helps you keep your information secure and remembers all your passwords so you don't have to, making your life that much easier.
3. For When Commas Are Hard: Grammarly
When you're building a business, regularly sharing quality content can be a struggle.
If you don't have your own content team and editor backing you up, Grammarly is a free writing tool that gives your online content a nice polish. The tool checks for grammar issues, spelling mistakes, and punctuation errors.
4. For When You Need a Professional Opinion: Yoast
No matter what your industry is, search engine optimization (SEO) is absolutely necessary to drive traffic to your website.
If you're using WordPress, the Yoast plugin is an excellent tool to boost your search optimization and marketing efforts. Once activated, Yoast provides an 'SEO score' for each of your site's pages and blog posts. It's a great resource for getting a higher search engine rank and gaining more website visitors.  
Building a successful business is hard enough. With all the convenient, time-saving resources available to you, there's no reason for you to tackle the challenges of entrepreneurship all on your own. Try using these tools and see for yourself how much productivity you gain.
Editor's Note: This list was originally posted in October 2016 and has been updated to reflect our current top contenders.