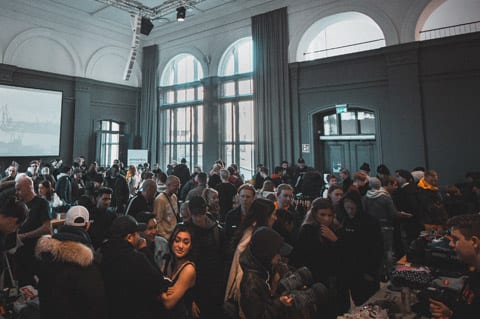 Businesses won't get new leads by sitting on their bums and wishing for them. To grow your prospect list, you'll need to put specific effort into beefing up your contact list with qualified, interested parties. Making new connections and meeting potential customers take a distinct effort on your part. Unsure where to start? These four lead generation strategies will help you bring in new leads via both online and offline sources.
Online Forums
Q&A forums such as Quora are an often overlooked way to bring in leads but are ripe with opportunities for business growth. Answering questions related to your field on online forums will establish brand authority, and when utilized correctly, may bring people to your site. When posting on forums, you can provide value and focus on giving in-depth, helpful answers to questions rather than promote your products or services. By giving informative solutions and insider knowledge, you'll showcase expertise that can lead people to click on your profile to see related posts, then view a built-out profile with a link to your company website for generating new leads. Depending on each forum's rules and guidelines, you may be able to insert hyperlinks to relevant content on your website to bring in new visitors, as well.
Networking
From specific networking events to community meetings and day-to-day socializing, there's a chance to network in almost all your interactions. Making connections is always beneficial to your business goals. Meeting new people is a great way to find prospects who may be interested in what your company has to offer. Even if the person you meet doesn't require your services, they may know someone who is a good fit for your business and give a referral. However, it's important that your conversations aren't centered only around your business's value, or you'll come off as pushy. Instead, aim to establish genuine connections through casual conversations that touch on what you do rather than make your company the sole focus of your chats. If business success is truly about who you know, it makes sense to try to get to know as many people as you can.
Pay-Per-Click Advertising
Search engines have become one of the top ways customers look for solutions to their problems and pain points. When your target audience does an online search, you'll, of course, want their eyes to land on your company. While SEO can achieve this goal, organic search is incredibly competitive, and ranking high for your desired keywords may prove difficult. Using PPC ads will ensure your business is found, placing you on the very first page of your chosen search engine. Once visitors click on your ad, it should lead to a dedicated landing page that highlights the benefits of your services. Then a lead capture form included allows you to turn viewers into leads and enrolls them into a lead nurturing campaign that moves them further along the sales cycle.
Trade Shows
Trade show attendants visit these events looking for a solution, so these gatherings are the perfect chance to showcase the advantages of working with your company. Being an exhibitor at trade shows is an investment, as you'll need to pay for a booth and promotional materials, amongst other potential expenses. For this reason, you'll want to make sure you prepare thoroughly to make the most of your time and resources. Once you've assessed which trade shows would be most advantageous to participate in, plan out details such as your goals for the event, sales pitch, and booth design. Make sure to gather contact information from qualified prospects and follow up with them promptly afterward to continue the conversation.
Whether you generate leads through inbound or outbound campaigns, the important thing is that you put deliberate thought and planning into your lead generation efforts. While the above methods can be very fruitful for getting new prospects, there's a whole world of lead gen strategies out there. Try out a mix of them and see which ones work best for your company!