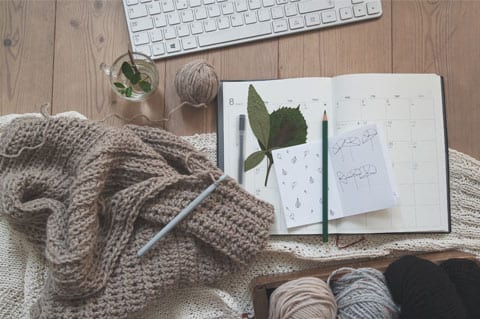 With Saint Patrick's Day right at our doorstep, we thought it would be helpful to give you a handful of strategies to improve your holiday content marketing efforts.
As luck would have it, although these ideas are themed around the March occasion, these primary concepts can be applied to nearly every major holiday.
Readers are much more likely to engage with content that relates to topics they are interested in, particularly on holidays, and you don't have to limit yourself to one type of content. You can use social media, email marketing and blogging to execute a comprehensive strategy, as well.
Show Your True Colors
Humans are curious by nature, and everyone loves a good peek behind the curtain. When you take followers behind-the-scenes, you play into that natural curiosity and humanize your brand all at once. According to a LiveStream study, BTS access is a huge draw for 87% of audiences.
In the spirit of St. Paddy's, have employees wear a little green to the office and post a selfie to charm your followers with a behind-the-scenes look at your office culture. For your caption, lean into the theme by wishing followers a lucky and blessed week. To create further engagement, consider asking your audience to leave a comment with any fun holiday plans they have in store.
Serve Corned-Beef Hash(tags)
Once you get past all the blarney in the above subtitle, consider the possibilities! Special occasion or not, hashtag usage is an excellent opportunity to grow the reach of a post. Among many others, #SaintPatricksDay and #HappyStPatricks will likely be some of the highest trending hashtags of the day. Why not use them to extend your social media reach with stunning content? You can even use a free tool like Canva to create a social card observing the holiday. Keep in mind that Twitter and LinkedIn are the best platforms to track the success of well-placed hashtags.
Use the Luck of the Irish
On holidays, certain terms will sell (or repel) potential buyers. You can tap into the power of words by turning popular Saint Patrick's Day phrases into marketing tools for your own content marketing efforts.
Combine the holiday phrases with a few keywords for your business to find your own pot of gold at the end of the rainbow. For example, you might encourage prospects not to find themselves "in a pinch," and instead, make others "green with envy" when they use your product or services.
Here are a few St. Paddy's terms to utilize in hashtags or when you want to give your copy a little fighting Irish flavor:
Blarney
Charm
Green
Irish
Leprechaun
Luck
Pot of gold
We're always game to use a turn of phrase that applies to the thematic content. Just for fun, try to count the number of times we included these St. Patrick's Day words throughout this blog. Share your answer in the comments below and we'll let you know if you've struck gold!
Our Final Tip
Remember, posting content for the sake of posting won't provide value to your audience. The content you create should tie a business-related topic into your St. Patrick's Day Theme. As always, the ultimate goal is to provide value, but throwing in a 'lucky charm' here or there won't hurt.
All in all, have fun with the holiday. Occasion-based marketing is a great opportunity to show off the human qualities of your brand and establish a strong connection with your audience.
Editor's Note: This article was originally published in March 2016 and has been updated for clarity and accuracy.