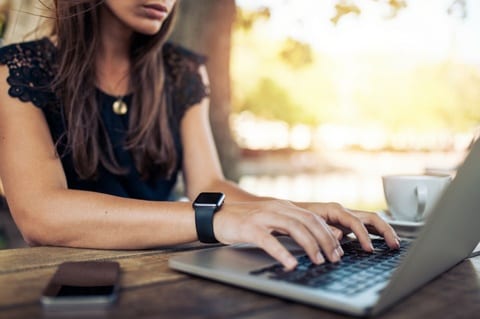 Nobody is an expert when it comes to social media.
There are, however, those who know how to use it and adapt.
Getting the most out of social media is a lot like gardening. You have to care for it. Ignoring it leads to overgrown weeds that hurt your business's aesthetic appeal.
Caring for it properly means customers will see your capability when they look at your online social landscape.
You can't just use a catch-all strategy for your social media. Every business is different. And each one has to find its own strategy that fits with its business.
Start by finding what makes your business unique and how to use that to connect with your audience.
Creating great content is a good start. But just because you built it doesn't mean they will come. You have to promote your content in an interesting way.
Checking Your Status
Do an internal audit of where you currently stand on the social platforms you currently use.
You can start by going over the in-depth analytics of your recent past posts. How many likes, views and shares do you average? What is your record for each statistic? How many followers do you have and at what rate are they growing?
Also look for things like what time of day do you generate the most engage? Consider what days of the week your customers are most likely to be online? What are people commenting on, and how have you responded?
Use the answers you've found as the foundation on where to go moving forward.
Creating Your Approach
Given the volume of voices using social media, it can be easy for everyone else to drown you and your message out.
Marketing blogger Jay Baer recommends using a "shotgun method" over a "rifle-based one" when it comes to reaching your audience.
Unlike email and direct mail, he points out that social media doesn't guarantee a direct route to your audience.
The shotgun approach entails increasing the volume of messages you send. But the goal is not how many followers you can amass. What matters most is how many followers you can connect with.
Constructing Your Strategy
The shotgun approach might be putting an emphasis on quantity, there is still a significant amount of importance in quality.
You want to create valuable content that will catch fire when promoted through social media.
Figure out who are your customers. Find out their values and beliefs. Then start creating content with them in mind.
One of the most important parts to any strategy is engaging in two-way communication. Don't use your accounts as another platform to force a sale.
Define your voice, making sure your brand's message is consistent. Make sure to create a welcoming environment for your customers – a place they go to where their problems get solved.
Again, each business will have a different social media strategy. In future posts, we will look into the specifics of the main social media platforms.
Good content creates engagement. And if you're creating relevant content that your audience wants, you're on the right path.