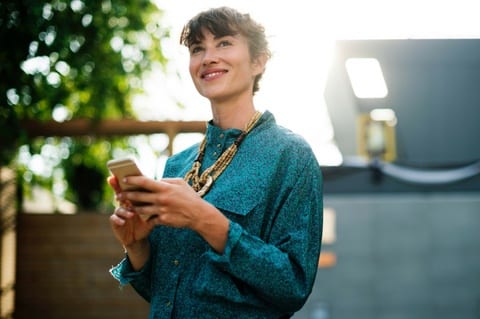 You probably have a million reasons why you don't want to be on Google Plus – "I don't have time," "Who really uses it?" "I'm on Facebook and Twitter – isn't that enough?"
We heard a lot of the same "reasons" given for not wanting to use Facebook and Twitter, too – and now business owners can't live without them.
But it isn't just about jumping on the next social media bandwagon. There are some legitimate reasons to consider using Google Plus, including ease of use.
How many people do you know who surf the web at their desk and print out directions? A few years ago, that was the norm. These days, though, folks use Google Maps on their smart phones, which is part of your business profile on Google Plus.
Integration
Google Maps is only one of hundreds of apps that make the platform a necessity if you have a business that you want people to find. Rather than opening up a new window to request directions, users who find your business on Google Plus simply click on the directions tab and Voilá!
Speaking of smart phones, Google Plus features a mobile app that is colorful and easy to use, and that users have reported is enjoyable to navigate. That's good news, since more than 700 thousand Android phones are purchased daily, and Google Plus is available on all of them – and other smart phones as well!
Visibility
Your bricks-and-mortar business isn't the only thing that's easier to find. You're more visible on the web, as well. Think about this: Google is the NUMBER ONE SEARCH ENGINE, with nearly TRIPLE the daily users as the Yahoo! (which is number two) and Bing (number three), COMBINED!
As the top search engine, the algorithms used by Google already determine how websites are ranked, which translates into which sites are visited more often. And since Google Plus is already making blogs easier to find, for businesses that update regularly, chances are good that being a part of Google Plus may affect how your site is ranked in the future (as in, Google Plus users ranking higher than those who don't have Google Plus accounts).
Google Plus
g+ is GROWING rapidly.
Facebook is by far the most popular social media platform, and its frequent updates ensure it remains user-friendly. But Google Plus, which debuted a little less than two years ago (Sept 20, 2011), has already reached a milestone as the second-most-popular social media platform, outranking YouTube (number three) and Twitter (number four).
In terms of B2B networking, Google Plus outranks LinkedIn in terms of marketing and sharing. LinkedIn's popularity remains high among users who are searching for a job; but many professionals report finding the site confusing to use in terms of marketing their businesses.
Google Plus, on the other hand, with its seamless integration of services, ease of use on mobile devices and apps like Communities (which groups users who share particular interests and introduces them to topics that fit their profiles) and Hangouts (where conversations and video conferences take place), encourages users to participate without frustration or a steep learning curve.
Ground-level users are excited about the capabilities of Google Plus, which they see as a new, valuable tool in their social media-marketing arsenal.
Put the excuses aside and dip your toe into the Google Plus pool, and get ready to make a splash.