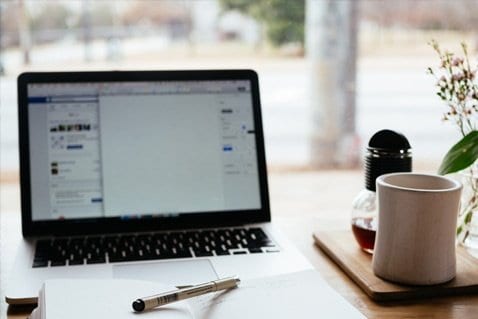 Everyone is on Facebook. Well, almost everyone.
In September 2017, Facebook reported 2.07 billion daily active viewers, and that number just keeps growing.
The more the platform grows, the tougher it is for businesses to stay relevant and connect with users. Recently, Facebook announced major algorithm changes that promise to show users more content from friends and family and less from publishers and brands.
So how do social marketers keep up?
Connection-focused Facebook Marketing
Always be helping
Build your strategy around sharing worthwhile content and worry less about frequency of shares. When you deliver a solid perspective, an audience is sure to follow.
Know your audience
The key to an authentic relationship is understanding who is reading your posts, and engaging with them often.
Be respectful
Users are busy, respect their time by posting higher quality content in fewer posts. It's not about when you post, it's about what you post. Never spam and always tell the truth.
Establish a point of view
According to Adam Mosseri, a Facebook VP, comments are more valuable than Likes. Write interesting posts in an authentic voice and start a conversation. By making your voice distinct, users will take notice.
Facebook Ads
As Facebook changes, one thing is for sure: ads aren't going anywhere. With less organic real estate on the News Feed, the race for prime ad placements is more competitive than ever.
The good news? Facebook has tons of opportunities for ad placements that don't involve the News Feed:
Audience network

Groups

Instagram

Instant articles

In-stream video

Right column

Sponsored messages
Facebook Ads are designed to reach prospects at every stage in the buyer's journey, which means you can modify your approach based on your overall marketing objective.
Moving Forward
Social marketing on your Facebook Business Page is a constantly moving target.
As the platform continues to grow and evolve, Facebook indirectly challenges business owners and marketers to stay up to date, adapt quickly to changes, and maintain your unique presence.
Having trouble with your Facebook ad campaign deliverability? We can help! Reach out to speak with our Social Advertising specialists today.
{{cta('ffd23717-5904-41d3-a79f-85e95d4cd16b','justifycenter')}}