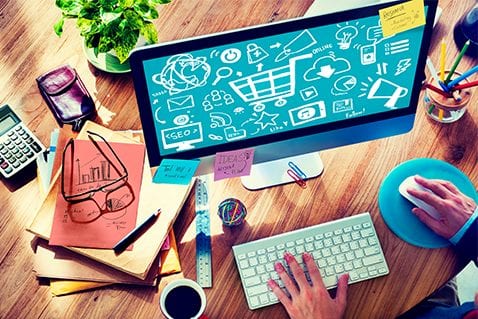 When it comes to internet business listings, Google reigns supreme.One element Google and other search engines weigh heavily is having a consistent presence (Company Name, Phone Number, Address) across all platforms, online listings, and social accounts.
That's why consistency is incredibly important. A consistent presence starts with your website, and moves to additional sites such as Google My Business, Bing Places, Yahoo Local, Yelp, etc. You need search engines to recognize this consistency, as well as prospects. If you need to know what directories to list your business in, check out this blog post on the 50 business listings you should be on.
Simply put, it is just bad for business if prospects and search engines have to question between two different sources of information. It sets a bad first impression and shows you don't care about making your web presence professional.
Some tips for consistency include:
Consistent Name – Pick a format for your name and stay with it.
Consistent Address – Make sure your address is the same everywhere you register it.
Consistent Phone Number – Use the same number on each of these sites.
Get Reviews
Get as many reviews as possible, especially if you are local. Reviews are a key factor in placement within the Map Listings on Google.
They will do wonders for your business. Plus, they are a reliable source for your potential customers to see insights into your services and their benefits.
A review that addresses a lead's pain points can go a long way in helping move that potential business down the pipeline.
You need to request reviews from your customers in order to get them. A strategy that we suggest includes:
Sending an email to every customer. Ask them to write a quick review of your company on Google and provide them with the URL to your page.
Asking pleased customers if they would be willing to write a review. If so, get their email and let them know that you will be sending them an email with the link.
Have a "Review Us" card printed with a link and give it to your customers.
If you have any questions about setting up your Google My Business or how internet listing consistency will make a difference for your business, contact us at HeadsUp Marketing or call us at (678) 528-5785.