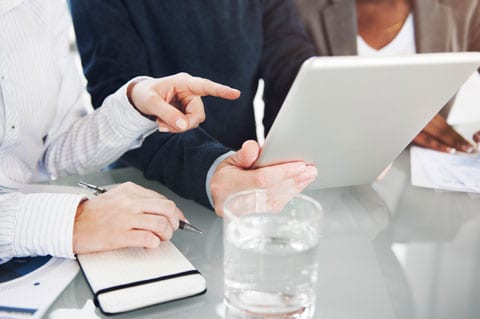 The purchasing process has changed drastically in the last 20 years.
It used to be that marketing's sole job was to put out information about a company's products and services to raise awareness, while the sales team relied on cold outreach for closing deals.
Now, marketing teams can acquire leads directly from the materials they publish and hand those prospects off to the sales team. With marketplace changes resulting in a direct correlation between sales and marketing's roles, it's more important than ever to make sure each side is aligned.
How Marketing Can Help Sales
In the 2017 State of Inbound report, HubSpot found 59% of marketers say they provide salespeople with very high-quality leads, but only 25% of salespeople agree. It's not out of the ordinary for your marketing and sales to see things differently, which is why creating common ground is so crucial.
As a natural byproduct of their day-to-day efforts, marketing gathers valuable information on how a prospect came to their decision to talk to sales and what resources they viewed before getting to that stage. Lead tracking technology tells a marketer exactly where each opportunity arose, as well as other details such as the number of page views and the time-frame in which they did so. When marketing hands a prospect to sales, they can also pass along information about what content was clicked on so the salesperson can tailor the conversation around what initially drew them to the company.
Learn More: How Sales & Marketing Alignment Gets You Better Leads [Infographic]
Lead tracking also shows what stage of the buyer's journey a prospect is in based on which materials they've consumed. By using this information, both teams can work together to guarantee they touch on the right points and make better connections to close more deals.
How Sales Can Help Marketing
In a perfect world, every lead that speaks to sales would become a customer right away. However, this is not always the case. According to ZoomInfo, nearly 80% of marketing leads never convert into sales, due to a lack of lead nurturing. Even with lead scoring and a carefully constructed hand-off process, some prospects just aren't ready to make a purchase.
Lead churn can wear down even the most persistent salesperson, but your sales team can help marketing prevent this turnover. To help marketers optimize their nurturing, have sales report on insights from emails and phone calls with individual prospects. By establishing an open dialogue between departments, each team can strengthen their approach to solve particular pain points instead of providing one-size-fits-all resources.
Sales and marketing alignment creates a winning customer experience. When your teams work together toward a shared goal, both can achieve better success rates.
Want to hone in on the power of smarketing? The marketing specialists at HeadsUp work closely with your sales team to deliver quality leads and enable them to make better pitches, and in return, close more deals. Contact us today to get started!