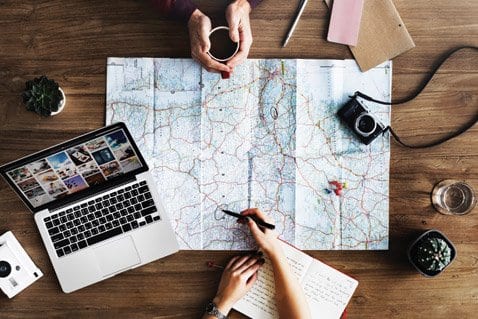 Business owners are wearers of many hats and decision-makers on steroids. And while we typically share similar objectives, every business owner faces different challenges.
At the 2018 MarTech conference, Debbie Qaqish spoke on the rise of the strategic marketing operations function and the hurdles faced by Chief Marketing Officers.
For the average CMO, the areas of marketing reporting and marketing and sales alignment are the most difficult challenges faced by far.
It's time to overcome them.
Challenge 1: Marketing ROI and Reporting
Modern marketing teams struggle with reporting on their return on investment – in fact, 39 percent of marketers say proving the ROI of their marketing activities is their top marketing challenge.
It's tough to calculate ROI when you don't know the results of your campaigns. As marketing continues to evolve rapidly, failing to report on marketing contribution has moved from 'slight inconvenience' to an expectation that companies can't afford to miss out on.
What type of marketing reports should you use?
The two major report categories are executive-level and leading indicator.
1. Executive-level reports provide an eagle eye view of the marketing contribution to your organization's growth. The good news? These reports don't have to get too detailed. All those site traffic, lead count and engagement numbers are leading indicators.
2. Leading indicator reports allow companies to make flexible strategy changes based on how things are trending. This means all marketing pipeline contributions are leading indicators. Your marketing efforts aren't categorized as closed/won …yet.
Take a look at one of this executive-level report from last February, for example:
You should expect executive-level reports to show marketing contribution to revenue. While CEOs might not need the nitty-gritty numbers, it's important to see how the systems you've invested in, such as automation and closed-loop reporting, are paying off.
So, if your marketing team is still struggling to produce accurate marketing ROI reports and prove contribution to business growth, it's time to take a deeper look into your tool configuration and department alignment.
Why? Well, configuring the marketing tools you've invested in and ensuring they're adopted through your marketing and sales teams go side by side. The success of your marketing depends on your ability to view the entire sales funnel, from first lead entry to the close of the deal.
With that in mind, it's easy to see how unqualified leads and incorrect reports might become an issue. Especially if your sales and marketing departments aren't in sync when it comes to what qualifies a lead. Or up-to-date on the process of entering a lead's contact information.
Challenge 2: Marketing and Sales Alignment
As expected, report accuracy falls apart when there's a misalignment between your sales and marketing teams. Throw in poor tool configuration and you've got a real nightmare on your hands.
Let's talk about fixing this challenge.
You can get sales and marketing alignment right – and you've got all the technology and tools needed to do so.
A quick guide to smarketing alignment:
Step one: Organize your CRM.
Before you do anything else, you must clean up your CRM, such as HubSpot or Salesforce, and make sure it is configured to use the appropriate tracking fields.
Step two: Marketing and sales training.
The next order of business is training for both your sales and marketing teams. Training is a crucial opportunity to increase alignment and begin driving conversions. For example, sales reps need to know how to enter the correct source. No sales funnel is linear, and the same lead that was a sales lead will interact with marketing (and vice versa). So, if the original lead source wasn't generated in marketing, it shouldn't be part of your marketing department's revenue contribution.
Alignment starts with training. Your teams need to work together to get this right and to do that; they need to know the platform and process well.
Step three: Track what is (and isn't) working.
You will want to focus on visibility and error tracking. To understand which information should be in your report but currently isn't, you need to not only track positives, but track the negatives also.
Error tracking helps your marketing and sales teams to understand better which metrics to report on as well as how to track leads to a result. Find out what's going wrong, and from there, you can start ensuring deals are free of error. The best executive-level reports require a good understanding of all marketing and sales efforts. That's because if you were only to create reports for sales, you would miss out on certain things going on with marketing. The same is true when the roles are flipped.
Visibility provides businesses with a much-needed look into which sales and marketing efforts have the most impact on the bottom line. Your KPIs should measure success for both departments, not just one or the other.
This year, aim for people, platform, and process alignment to own your most significant sales and marketing challenges rather than just facing them.