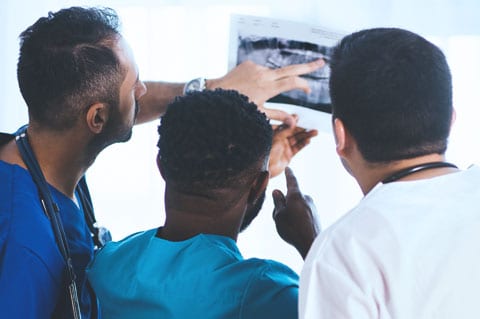 Let's be straight- bringing in new patients is no easy feat. With tons of other dentists out there competing for smiling faces, how do you get your orthodontic practice to stand out from the crowd? The answer lies within digital media marketing. There are a wealth of online resources available to help you grow your brand and increase your patient list:
Manage Your Reputation
In today's online world, it's rare that someone will use a product or service without checking out what others have to say about their experience first. This is especially true for the healthcare industry, where the stakes are high. Before choosing an orthodontist, patients want to know that a practice is reputable. From five-star ratings to glowing testimonials, past and current patient satisfaction make a big difference in how you're perceived.
Make sure that your orthodontic practice is listed on all the major review sites such as Yelp and Google, and monitor what's being said about you. Take things a step further by incentivizing your long-standing patients to write reviews by offering discounts or gifts.
Provide Educational Resources
Many people turn to search engines for their problems before actually making an appointment with a professional. This is where the value of content marketing comes into play for your orthodontic practice. When patients find informative resources on your site that answer their questions, you establish brand authority.
Plan your content calendar around relevant keywords to your services to get found by your target audience and start building trust with them. Once prospects see that your practice is knowledgeable about all things oral health, they'll be eager to set up an appointment.
Get Social
Social media is a great tool for orthodontists to both find new patients and engage with current ones. Maintaining an active online presence is one of the best ways to give people a sense of who you are. From promoting your content to creating contests and sharing a peek behind your office culture, there are plenty of opportunities to get creative with your social media posts.
Once you have a well-built profile and have grown a following of people that engage with your posts, you can further your social media marketing efforts with targeted ads. Use specifics like region, interests, and more to get your account in front of more eyes and increase your patient list.
As more and more people seek resolutions to problems on the internet, garnering a strong online presence is vital to orthodontic practices' branding and lead generation strategies alike. Remember, the more work you put into Inbound marketing, the more it will work for you.
Are you ready to grow your business using the power of digital marketing? Contact HeadsUp today for a free marketing assessment!