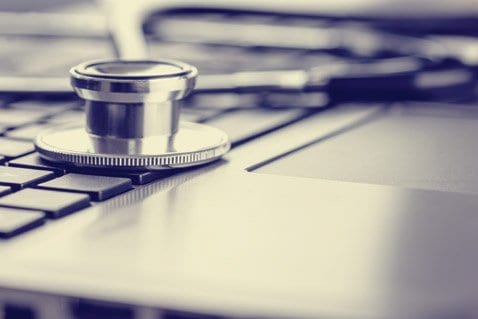 Often misunderstood and underutilized, digital (or inbound) marketing is a trackable, effective means of attracting new patients. Using these three tactics to successfully market your practice online can make a big difference and get patients in the door.
1. Local SEO
You probably already have a good idea of why local SEO is necessary for medical practice marketing. High search engine rankings can do wonders to drive traffic not only to your website but also to your physical office. To get your practice found on Google, you have to use keyword research to send Google the right signals and outrank the hundreds of other competitors.
Use Google My Business to list your practice hours and upload photos of you, your staff, and your offices. Keep in mind that Google places a high value on reviews, so encourage patients to leave a review on your page! After all, there's a greater chance your practice will rank with positive ratings than if you have no reviews to be seen.
2. Content
A significant aspect of inbound marketing and getting found on Google is providing quality content, which ultimately sets your practice apart from other medical practices. How you share that well-written content is up to you:
Written (Blog/Email/eBook)
Video (Explainer)
Image (Infographic)
Whatever form of content you use, it should always be educational and on-brand with your practice. Don't view content as a self-promotional opportunity. Instead, see it as a chance to engage with and attract new patients to the value your practice provides.
Content Idea: Create a "How-To Guide" infographic or blog article that gives easy tips for patients to exercise safely or age healthier.
3. Website
Your medical practice's website is the final puzzle piece when it comes to marketing online. Think about it: you can have all the right content and do all the necessary keyword research for local SEO, and it will completely fall apart if all that traffic is being funneled to an unattractive website that's hard to navigate.
If you don't want the dreaded click away from your site, be sure that you draw attention in with plenty of white space, great graphics, and you guessed it, content that compels the patient to stay on the page. And if your website has responsive web design, mobile users will be able to visit your site with just as much ease.
Of course, inbound is not limited to local SEO, content, and website marketing. You can also leverage social platforms like Facebook and Twitter or use email marketing campaigns to engage with current patients and attract new ones – and so much more.