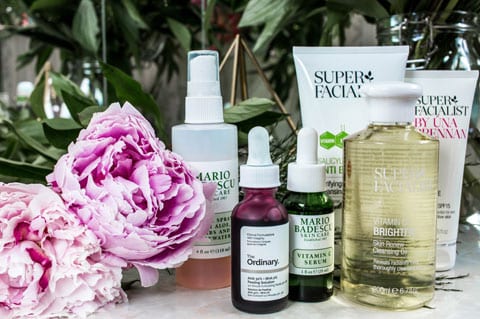 With so many competitors in the med spa field, acquiring new patients can be a difficult feat. Unfortunately, having great services isn't enough to drive more business. In order to grow your medical spa practice, you'll need to be intentional in your marketing strategies.
Seeing is Believing
Today's online-savvy consumers do plenty of research before purchasing a service to ensure a provider lives up to their promises. Reviews on companies such as star-based ratings and patient testimonials can be a big determinant in whether a prospect decides to book an appointment.
While glowing words from past and current patients are great at convincing people the value of your services, when it comes to an industry that provides aesthetics, nothing is more powerful than visuals of just how effective your medical spa's results are. Including before and after galleries on your website that showcase the outcome of your services is the best way for visitors to get an idea of what your medical spa can do for them.
Localize Your SEO
Not only is the medical spa industry extremely competitive, but tons of articles are published daily from online beauty magazines on related topics, making relevant keywords difficult to rank for. To solve for this, be sure to include your NAP (Name, Address, Phone Number) throughout your site copy to increase your SERP rankings and help your target audience find you. Not only will this help with your SEO efforts, but repeatedly mentioning your NAP makes your contact information easily accessible.
Another aspect to consider in your local search engine optimization strategy is business listings. You'll want to create a profile for your company on various local listing sites such as Yelp and Google My Business. Take the time to optimize each profile with accurate and detailed information, as well as photos of your practice to give visitors a good impression.
Pro-Tip: Purchasing local SEO tools such as Yext or BrightLocal will help you manage all your business listings in one place while also optimizing and improving your localized search engine optimization strategies.
Establish Authority
While having detailed service pages on your med spa's website is essential, that isn't enough to convince prospective patients that your company is proficient in those offerings. Though any business should prove they are highly educated in their field, it's especially important for those in the healthcare industry to showcase their knowledge as medical procedures are a big decision for buyers.
Providing original educational resources on your medical spa's website is one of the best ways to display the wealth of your company's industry expertise. You can accomplish this through content marketing venues such as a business blog and ebooks. In addition to demonstrating your company's professionalism, educational content published on your website will also give you an SEO boost.
While proof of service quality, search engine optimization, and brand authority are a great start to increase your patient list, these tactics are only the beginning of a successful Inbound marketing strategy for medical spas. HeadsUp Marketing specializes in implementing marketing campaigns for our clients that bring in quality prospects. Contact us today for a free marketing assessment to see how we can help your med spa grow!