A Primer on the Fastest Growing Role in Business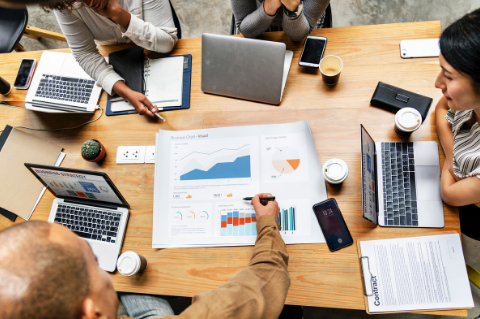 Marketing operations is a hot topic for any business looking to stretch their marketing spend. And to keep up with the current speed of business, companies must leverage technology to gain insights into customer needs and operating performance.
Marketing operations has undoubtedly become one of the fastest-growing roles in business, yet there are still many questions surrounding it, such as:
"What is marketing operations? Why even bother with it?"

"How does it fit in with marketing in general?"

"What kind of operations strategies can businesses use to improve their marketing campaign results?"
With that in mind, we've come up with a useful guide that covers the ins and outs of marketing operations – starting with a breakdown of what the role involves.
What is Marketing Operations?
The basic definition of a marketing operations director is an individual who develops and improves the overall marketing process in a variety of ways. Their responsibilities can include budget creation, strategic planning, evaluation of marketing performance as well as the selection and implementation of marketing technologies.
The role often involves assisting the marketing team with professional development, too.
So you can see, the relationship of operations and marketing is truly that of a partnership. Marketing operations essentially hyper-focuses on behind-the-scenes actions to make sure that production runs smoothly and campaigns meet their goals.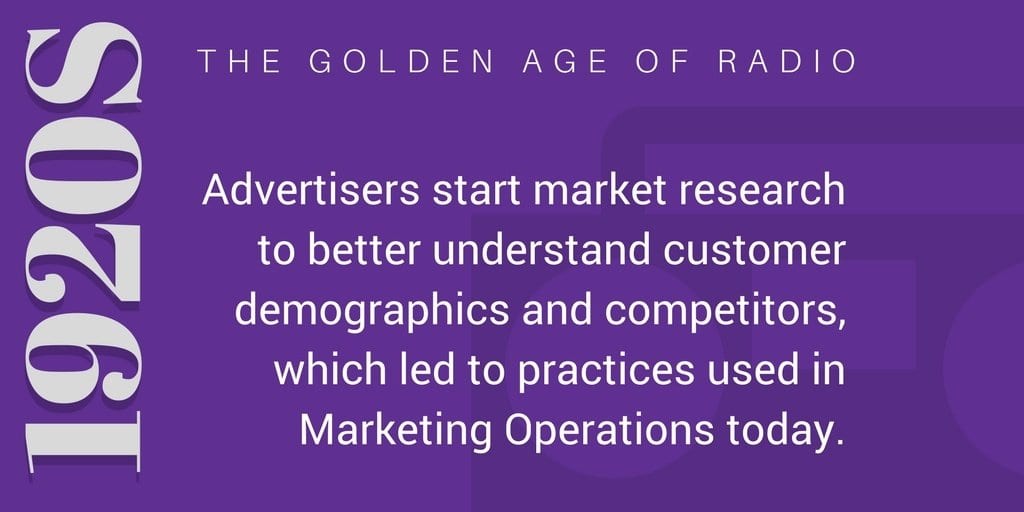 While digital marketing is relatively new, its origin story can be traced back to the 1920s.
Since the roaring twenties, marketing ops has only grown in its importance to many different branches of marketing. To get a closer look at its evolution, check out this infographic on the history of marketing operations from our friends at Wrike.
On Trend Marketing Operations Tools
As marketers, we love any technology that helps us do our jobs better. Any given marketing discipline can rely on zillions of tools – and marketing operations software is no exception.
Scott Brinker over at chiefmartech.com even identified over 3,800 different marketing technology solutions in his annual Marketing Technology Landscape super graphic: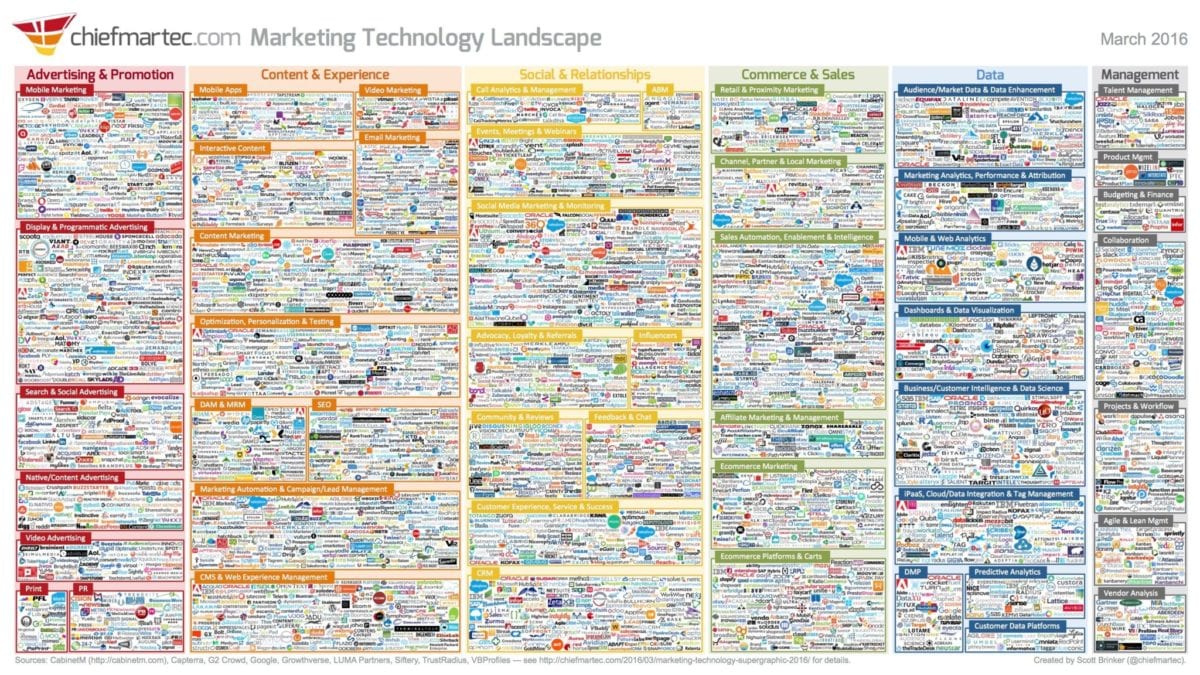 If you want to zoom in and explore graphic more freely, we recommend you check out the hi-res version (PDF).
However, to save you a little time, we've rounded up a few of the most popular tools used by today's marketing operations managers.
Find out about 4 more must-have productivity tools here: Useful Tools Every Entrepreneur Should Have
Operations Strategies
For most organizations, bad marketing decisions come down to a simple mistake of not having the right information about your target audience. To have truly successful marketing, you need to know what you are trying to do, who you want to reach, and when you want to reach them.
This is where marketing operations strategies come into play as an essential piece of your business success. The best marketing ops analysts aren't just crunching numbers – they interpret those numbers and connect the dots for your team. With these data-driven insights, you can enhance your customer experience and even boost user engagement.
Another focus of marketing operations is assisting in process improvement and team collaboration. Filling the gap between strategy and execution, marketing operations can ensure that your entire organization is on the same page and that all marketing efforts are in line with your business objectives.
Marketing Operations Strategy Tips
Define your targets and goals. This is crucial for you to remain focused on your overall strategy. Set goals that are SMART – specific, measurable, achievable, realistic, and timely.
Align sales and marketing. Have your sales and marketing teams create a shared definition of your ideal customer and understanding of company goals. Building a concrete approach can't happen without alignment of your sales and marketing.
Develop a plan. Marketing strategies are made and broken with clear timelines and deadlines. The foundation of your strategy will fall apart if the plan isn't clearly laid out with specific goals, deadlines, project owners, and acceptance criteria to prevent anything from getting lost in the shuffle.
Remember: Marketing operations ultimately works to streamline efforts, metrics and technology to support the entire marketing process.
The Future of Marketing Ops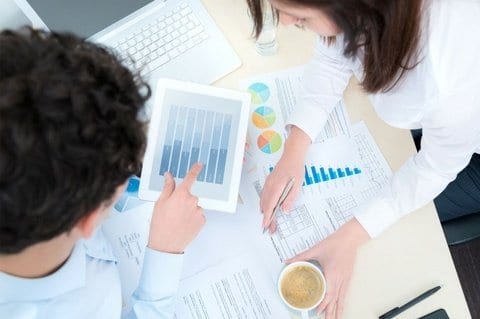 In the past, marketing operations was essentially a catch-all role for special projects that just didn't fit elsewhere. But these days, more and more organizations are turning to the function to make their overall marketing efforts more successful.
Today, marketing ops teams focus on one single goal: creating value. They use analytical insights to drive better decision making, develop strategies, improve productivity and manage growth.
Across the board, value creation is what continues to make marketing operations a function used by organizations worldwide.
Get Started
Are you nervous at the thought of creating a full-fledged marketing operations department from scratch? Don't be! The truth is, you don't need to build an entirely new department to have effective marketing operations. In fact, you probably already have a few resources up your sleeve that will help you begin improving your operations.
But if you aren't sure where to start, we've got you covered:
This article from Emmsphere outlines how you can improve your current marketing operations without spending a cent
Radius wrote an in-depth piece to help you determine who on your current marketing team would be the best fit to take on marketing operations responsibilities
Of course, if you have any questions, feel free to ask away in the comments section! We'll be happy to answer.