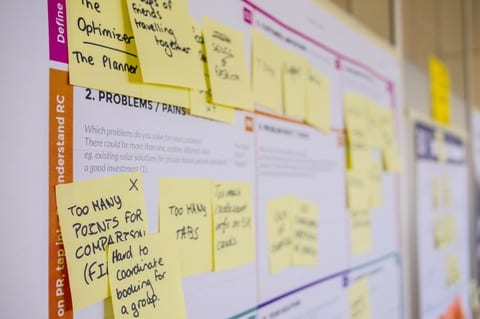 Done well, content marketing builds a distinct audience. Companies create relevant, educational and valuable content that's useful for their audience. Lego® is at the forefront of that category. They have provided proof of concept on how companies can tell a story with their brand.
The Lego content strategy illustrates how a little creativity can really connect with an audience. After all, Lego is one of the largest toy companies in a massive industry, and they manage to stay relevant year after year. Technological advancements have revolutionized the toy industry, yet Lego remains a fan favorite for kids and adults alike.
Lego understands the importance and benefits of investing in great content. Over the past few years, they've established an overall content strategy to transform their brand.
Social Media
View this post on Instagram
Lego has worked hard to develop a social media strategy that engages with very human emotions: pride in creating something new and desire to build and play together.
A great deal of content they create, or source through user-generated content, increases brand awareness. The strategy isn't merely to drive visitors to their retail site but to establish a real connection with their consumers.
In early 2017, they even launched Lego Life, a social network app built just for kids.
Video Games
Branded video games create another level for fans to interact. Everyone loves video games, so why not make a series of Lego-based electronic games? Using another platform for adventures.
They also forge partnerships and licensing deals with brands and movie studios with established fan bases. Franchise-specific games like Lego Harry Potter and Lego Star Wars draw in large, enthusiastic audiences.
Outside of producing almost 100 commercial video games since the late 90s, Lego has created various online games and videos along with a surplus of interactive online content.
The Lego Movie
The Lego Movie media franchise is the crown jewel of the company's content marketing strategy. The 2014 film of the same name grossed $469,160,692 worldwide, but its success didn't stop there.
The movie made children want to play with Legos and build out their own movies using Lego toys. As Pablo Smithson of The Guardian notes, the feature also connected adults who could relate with the brand's message: "It is a huge coup to persuade adults essentially to be indoctrinated with the Lego spirit of adventure," says Smithson.
Since the franchise debuted in 2014, it has received a theme park ride, three licensed video games, an animated series and three spin-off films as well as a movie sequel (set to release in 2019).
Our Takeaway
For years, Lego has used content to spread the narrative that they are much more than just a company that makes and manufactures toy construction blocks.
With a core message that goes beyond their product, an ever-growing and continuously engaged community, Lego has successfully set itself apart from other toy companies. They have become a brand that sparks imagination, builds creativity, and sends you on an adventure. The creative giant creates content to attract builders young and old, firmly establishing Lego as a toy for all ages.
Are you ready to start building your brand's content marketing strategy? Drop us a line or leave a comment below!
Editor's Note: This post was initially published in July 2015 and has been updated for clarity and accuracy.