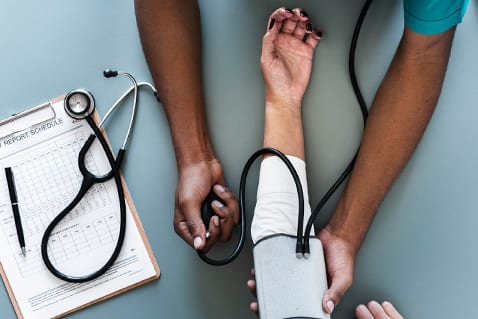 Any healthcare provider knows that new patients don't just fall into your lap. While referrals are incredibly valuable for growing your patient list, you can't rely on word-of-mouth alone if you want to generate leads steadily.
Use these marketing tips to put the health of your practice in your own hands and increase your ROI:
Identify Your Buyer Personas
Before you can tailor your content and campaigns to a target audience, you'll first need to determine who you want to reach. Maybe specific procedures generate more revenue than others, and you want to focus on patients seeking higher-end services. Perhaps you've noticed certain demographics schedule multiple appointments per year instead of once or twice.
Whatever your main revenue generator is, that's where you'll want to concentrate your marketing efforts.
Not sure how to find your target personas? Read our guide on buyer personas to get started!
Segment Your Campaigns
It's unlikely that your target market will fall under only one buyer persona. To target multiple audiences at once, you'll need to create several different messages tailored to the specific type of patient(s) you're trying to reach. When your lead generation campaigns are in place, it's essential to use market segmentation to make sure the right message goes out to the appropriate audience. For example, you wouldn't want an ad for senior citizen healthcare showing up in the social feed of a twenty-something. Not only is this a waste of your advertising budget, but it's also a missed opportunity to provide value and offer a prospect what they need.
Optimize Your Website
Having a well put-together website is a crucial component of lead conversion. You can use all the pay-per-click and SEO strategies in the world to get your practice in front of someone's eyes, but if they aren't impressed with what they see when they get there, it will be all for nothing. When creating or updating your business website, you'll want to pay close attention to two things:
♦  Design
You may not think that design is an essential aspect for healthcare, but a poorly designed website appears unprofessional and can leave patients questioning competence. Both user experience (UX) and user interface (UI) play a significant role in your site's functionality. Creating an easy-to-navigate website will help your visitors get the information they need.
♦  Content
For healthcare providers especially, having informative, valuable content is non-negotiable. When it comes to health, patients don't want to leave anything up to guesswork, so the more materials you offer, the better. Every page on your site should contain thorough, well-thought-out information. Ensure your service pages are detailed, so users know exactly what to expect from your practice. If you really want to impress, go a step beyond and provide additional resources such as a weekly blog on different patient conditions and at-home care or a whitepaper about the various treatment options you offer.
When you partner with an agency for your healthcare marketing, you'll want to make sure they are not only experienced in marketing but also that they keep your industry in mind with their approach.
The expert team at HeadsUp Marketing utilizes SEO strategies, market research, and data to implement campaigns designed to increase lead generation and your bottom line. Contact us today to find out how we can generate more leads for your practice!