If I know marketers, I know that one of the top searched terms during Brian Halligan's INBOUND 2018 keynote was something along the lines of "what is the flywheel?" or flywheel definition.
As Google defines it, a flywheel is "a heavy revolving wheel in a machine that is used to increase the machine's momentum and thereby provide greater stability…" but the HubSpot Co-Founder has a more custom definition.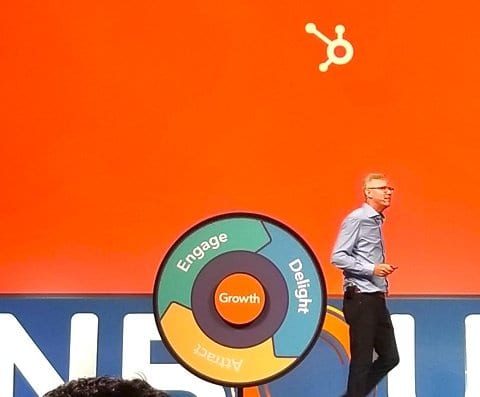 The new flywheel framework matters because "flywheels represent a circular process where customers feed growth."
With that in mind, Halligan threw a quick retirement party for the traditional sales and marketing funnel, stating that in 2018 and beyond, the better way to describe growth doesn't simply categorize customers as an output. These days, our customers are just as much an input to our business as they are an output of our sales and marketing efforts.
HubSpot's flywheel doesn't just give credit for what's going on in a month or quarter, it includes everything in between, and provides marketers with leverage and momentum to continue growing.
Growth (or more aptly, better growth) was an overarching theme of INBOUND 2018. Here are just a handful of the methods for growing better that I picked up on at the conference:  
The Power of WOM
"Consumer ignorance is no longer a viable sales and marketing strategy." – Marcus Sheridan
According to HubSpot research, businesses report that word-of-mouth is their single biggest source of referrals.
Just as the funnel evolved into the flywheel, the primary way we acquire customers is changing, too. In the words of Rand Fishkin (former wizard of Moz and current CEO and Co-Founder at SparkToro), the people who are easier to reach already know you, like you and follow you closely.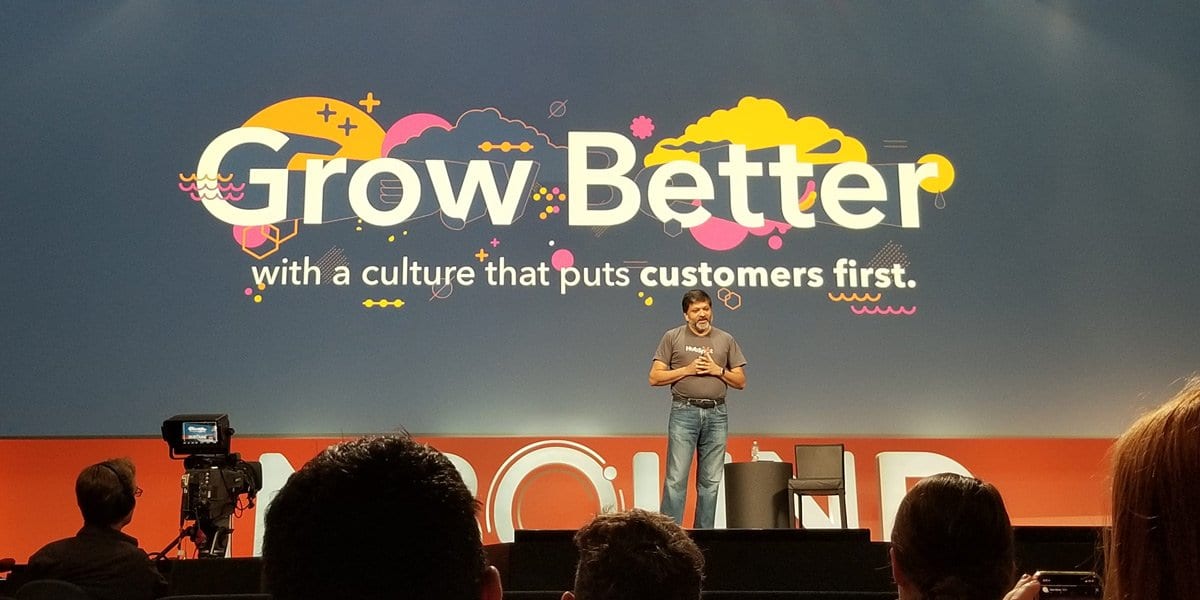 Today, word-of-mouth is the strongest channel for sales and marketing. Your existing customers hold major influence on your next set of customers. If you weren't making customer success a priority before, you should certainly start now. It's simple: when your customers trust not only the process but also the results, they often end up providing more referrals and thus, revenue, for your bottom line.
Quality > Quantity
"The job isn't about how much you create, but on creating the content that is quality – that you can use again and again." – Brittany Berger
During her informative breakout session, Berger discussed the benefits of remixing (or repurposing and reformatting) your content. The 'minimalistic' approach to content marketing urges you to focus on usability first.
More volume doesn't necessarily equal more eyes on your content. My suggestion? Take a step back and consider what you've created in the last six months or so that you can use again. To drill down into what content was successful, and why, start by evaluating your overall efforts.
Use our guide to calculate the state of your marketing in 2018.
Once you've determined what's resonating with your target audience, take a page from Berger's book and look at creative solutions to start working smarter, not harder, on your content marketing.
Stronger Together
"By elevating employees, you will grow your entire brand faster than ever." – George B. Thomas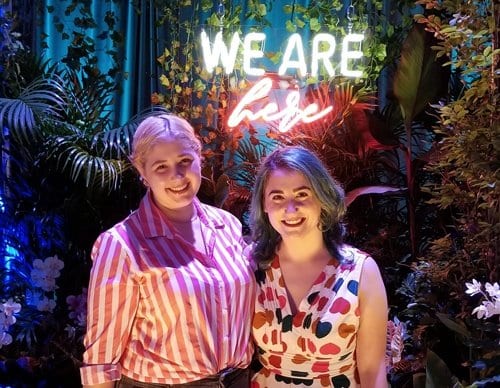 Create an organizational structure so that your teams have a 'we' mentality over a 'they' mindset. Curt Cronin recommends teams "Start small, innovate rapidly, and build from there." As the structure succeeds, you scale.
Sales and marketing alignment isn't a new concept, but it is increasingly important for today's businesses. Together, they can overcome objections, provide valuable information and educate prospects and clients alike.
Final Observations
It's an exciting time to be in marketing. We're transitioning into a market of well-informed buyers actively seeking a connection with the brands they purchase from.
INBOUND '18 served as a timely reminder that our job as marketers isn't merely to sell, but also to empower the customer. I'd like to close with a snapshot of my favorite slide from HubSpot Co-Founder Dharmesh Shah's keynote: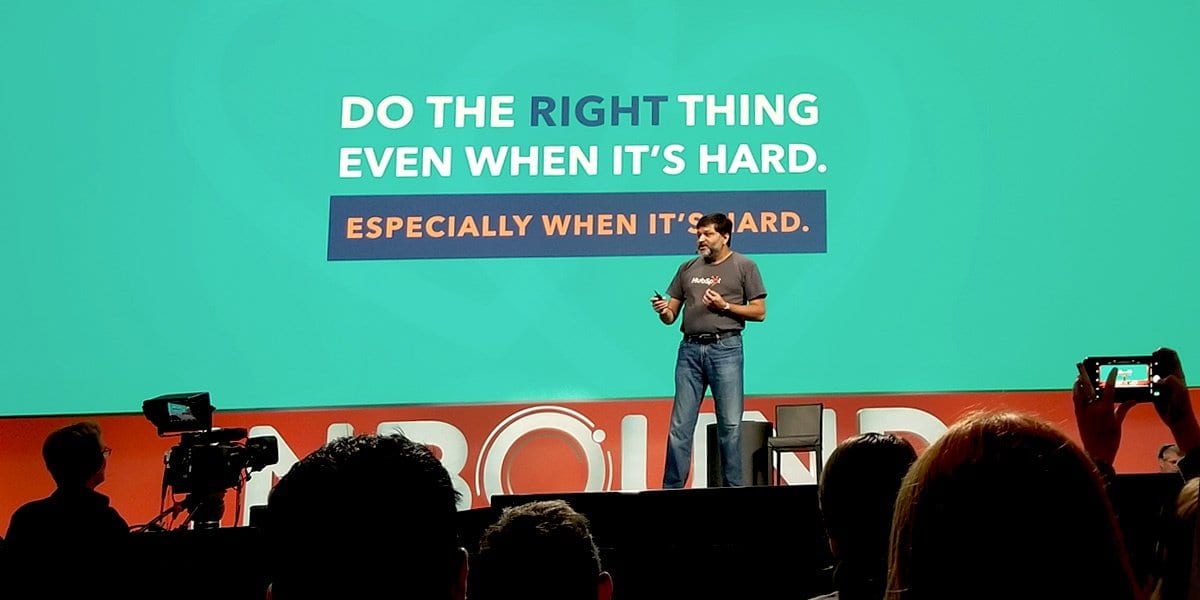 I can't imagine a more appropriate visual for what it means to grow better in 2018 and beyond.