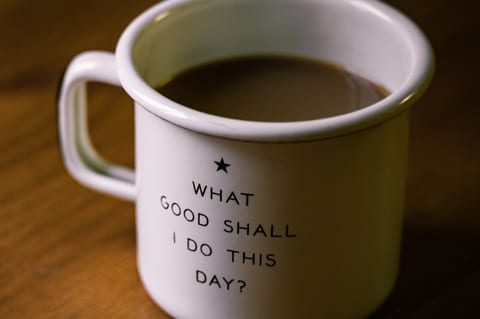 When you think about the holidays, your mind likely goes to well-known and widely celebrated days like Valentine's Day. Though such events certainly hold a special place in society and to individuals personally, much of their meaning tends to get lost in commercialism. While the holiday season takes place during winter, there are plenty of occasions to celebrate year-round, many with an altruistic purpose behind them.
Those with humanitarian hearts could mark their calendars for the following holidays that benefit the world and provide opportunities to make a positive impact:
Earth Day: April 22
Earth Day was sparked in 1970 when harmful environmental behaviors had reached new heights in the United States. Following a catastrophic oil spill in 1969, Senator Garylord Nelson of Wisconsin was inspired to take action to improve environmental conditions. He then began a campaign to educate and endorse the importance of taking care of the Earth. Earth Day has grown momentously since its inceptions, has now become a holiday that people celebrate worldwide on the 22nd of April each year.
How to Celebrate Earth Day
Recycle and Recommend
One of the easiest ways to reduce your carbon footprint is by recycling. While this can and should be done year-round, you can dedicate your Earth Day recycling efforts to educating children on the benefits of recycling and teach them best practices for implementing the behavior.
Grow the World's Garden
Trees are an essential part of the ecosystem, but each year a multitude of trees are chopped down for home and city planning purposes. You can help counteract this destructive societal action by planting trees to help replenish the earth's supply.
Play Pick Up
Litterbugs treat the world as their trash can without much thought about how their actions burden the world at large. No matter where you live, there's bound to be an area that could use some cleaning up. Even if you're not responsible for your community's trash accumulation, littering is everyone's problem. Make a difference by visiting local spots and picking up as much garbage as you can find and dispose of it properly afterward.
World Mental Health Day: October 10
First instituted in 1992 by the World Federation for Mental Health, World Mental Health Day is a globally recognized yearly movement that aims to destigmatize mental illness through public education and the encouragement of better conditions and support for mental health. Though World Mental Health Day's general goals remain the same, the annual event began focusing on a different related theme each year in 1994. These themes, such as 2017's "Mental Health in the Workplace" allow people to further their understanding of specific aspects of mental wellness.
How to Celebrate World Mental Health Day
Community Conversations
Whether it's in the workplace or a social club, having open and honest organized talks about mental health in a group setting can make individuals feel more comfortable coming forward for support and help increase awareness on important mental health issues.
Take Care of Yourself
Put effort into learning what makes the biggest impact on your own mental health and dedicate the time to following through on healthy behaviors. Self-care can mean a lot of things, from relaxing 'me time' to regular exercise. Think about what actions make you feel your best and come up with a plan to ensure you meet these needs.
Giving Tuesday: the Tuesday following Thanksgiving
Established in 2012 by the United Nations Foundation and New York's the 92nd Street, Giving Tuesday is a movement focused on giving back to the community. Meant to combat heavy consumerism that takes place during the holiday season, Giving Tuesday takes place each Tuesday following Thanksgiving. While Giving Tuesday originally began as a movement and hashtag to encourage generosity, the holiday now occurs annually with many non-profits and big companies alike participating with fundraisers and donations.
How to Celebrate Giving Tuesday
Make a Donation
The little actions of many add up, and even a $10 donation will improve an organization's charitable goals. Research charities whose missions strike a chord with you and tap into your inner philanthropist by donating to your cause (or causes!) of choice.
Sweet Shopping
November proceeds the biggest gift-giving season of the year, so why not kill two birds with one stone by crossing off your gift list while benefiting good causes? Especially during Giving Tuesday, many businesses donate a portion of their proceeds to charities and humanitarian efforts. Try to find products or services that benefit more than just their bottom line when they make a sale.
Volunteer
You don't have to spend money to get in the giving spirit. Donating your time can make just as big of an impact as a financial donation. Research local opportunities that benefit your community like animal shelters and food kitchens and spend your day servicing their needs to help further their purpose.
While there's nothing wrong with getting into the spirit of silly "holidays" like Taco Tuesday, observing more purposeful calendar events can make you a more well-rounded person while improving conditions for those around you and even earth itself. Whether you choose to donate your time or money or even just put a little extra thought into your actions, every little bit counts when working towards humanitarian goals.