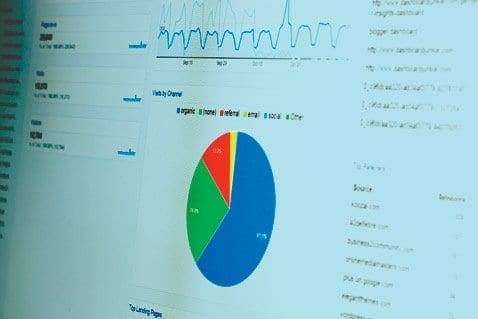 Has your company fully entered the digital age yet? Is your marketing team engaging prospects and customers digitally (beyond updating your website every 6 months)?
For many companies, the answer to the questions above is no. And the failure to acclimate to the new digital climate and with new technology means they are getting left behind in the dust by those who are adapting – and as a result, they're losing business.
Your prospects and customers have changed the way they buy online, so why haven't you adapted with your marketing?
The problem is that most marketing departments have a long list of multiple responsibilities that require broad strategies to execute properly. And when marketing gets bogged down with brand awareness, pipeline creation and much more, proving the ROI of digital marketing can get pushed to the wayside.
But how do you know what's bringing in business for your company if you can't measure how effective your marketing campaigns are?
Define Your Digital Marketing Focus
To work properly, you need to cut out the confusion and the fluff and focus on the objectives that matter: those that prove ROI and push sales.
Ideally, these objectives will focus on the Top of your marketing Funnel (TOFU), Middle of your Funnel (MOFU) and Bottom of your Funnel (BOFU).
TOFU – If you need to increase traffic, focus on using tactics like SEO, blogging, and social media.
MOFU – Blogs help bring visitors, but they won't necessarily convert them into leads. To do that, tactics like eBooks and webinars will help you get the conversion.
BOFU – When a lead reaches the bottom, they are ready to buy. The only remaining question is: from who? This is where markets can use case studies and email marketing to nurture leads to customers.
Once you know what you need to focus on, your marketing department can then devise detailed strategies that focus on generating profits and are capable of showing results and impacting growth.
Define SMART Marketing Goals
To do all that, you will need to develop measurable, realistic goals that allow for reviews and strategy changes along the way. These will help determine how effective you are and will help you figure out where to improve.
Set SMART goals to define measurable, realistic marketing goals. Here's how:
Specific – real numbers with real deadlines
Measurable – goals that are trackable
Attainable – goals (challenging but attainable)
Realistic – honest goals that reflect your team's capabilities
Time-bound – goals that set a deadline
If you're eager to learn more about digital marketing and how you can build a truly effective digital marketing strategy for your business, start by checking out our eBook about proving and measuring ROI.