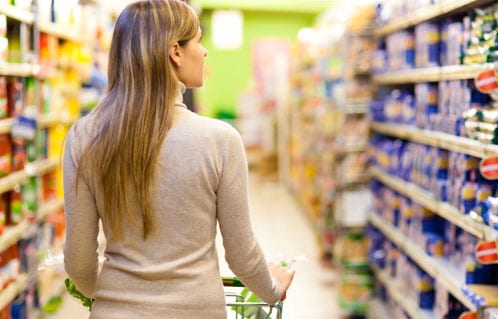 Do you know how familiar the general public and your prospects are with your company?
Most people associate something well-known with higher quality, so brand awareness is crucial because it can sway customers to choose you over an unfamiliar company. Ideally, people will recognize your brand the moment they see your logo.
A brand consists of more than just color schemes and logos, however. Consumers should also recognize the qualities of your company and what you represent. It's essential to measure brand awareness to track the success of your marketing efforts so you can tailor your strategy to those results.
Measurement Tactics
There are tons of ways to track your brand recognition and recall. For best results, assess several different metrics to get a bigger picture:
Surveys
A great way to get information about how the public views your brand is to ask them directly. One technique is to perform awareness surveys from random people to see if they've heard of your brand.
Another strategy is to ask your current consumers how they heard of you to see which brand awareness tactics have worked in the past.
Start Here: We've created a list of example questions for your next brand awareness survey to ensure you're collecting the right data and insights.
Social Listening
Use social listing to view what people are saying about your brand on various social media sites:
Engagement
Research the content and platforms with which most people interact. This way you can plan what type of material to share and where to share it to secure more interactions, and therefore more visibility. Engagement metrics include likes, shares, and comments.
Brand Mentions
This is when people unaffiliated with your brand mention you online; the more people talk about your brand shows a higher rate of recognition. Following conversations about your brand that don't directly tag your company is a great way to remove response bias from results, as people will be more honest if they don't expect you to be reading it. Tracking mentions is difficult if your brand name is particularly generic, but certain social listening tools solve this issue by filtering out unrelated terms.
Reach
Reach measures the number of people who will possibly see your post, taking the follower or friend count of the person sharing your post into consideration. The higher following that person has, the better your odds are of being seen – which is why social media "influencers" are powerful.
Website Traffic
Website traffic can be easily tracked through Google Analytics. There are two different kinds of traffic you should follow:
Direct Traffic

comes from people who found your site by typing your URL directly into the address bar, or from clicking links you've sent out through emails. Direct visits are a great way to measure brand recall, because someone would need to already be familiar with your brand to access your site this way.
Referral Traffic comes from click-throughs to your page from sources outside of Google. Earned media

is a type of referral traffic that comes from articles and press.
These are only a few different ways you can start measuring your brand awareness. There are plenty of other metrics out there, like search volume (how often people search for your specific brand), follower count, and share of voice (the percentage of conversations your brand is a part of compared with that of your competitors).
If your efforts are successful enough, you may even achieve a generic trademark, which is when people use your brand name in place of the actual generic product (like when people say "Kleenex" to refer to all tissues). Keeping track of your brand awareness is the best and most effective way to increase it in the future.