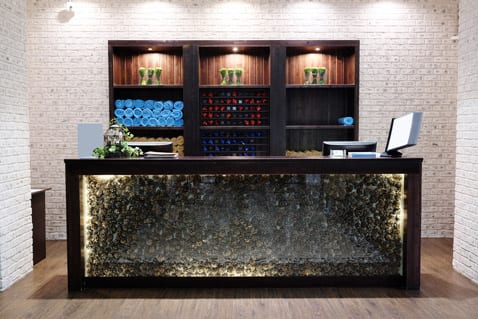 Attracting new patients can be a daunting – but not impossible – task. Often, all it takes is unlocking the right way to show the value your clinic can bring to the community, and attract new patients from nearby companies.
That large business down the street is the perfect place to start. Don't be shy, nearly every doctor, orthodontist, or medical spa mentally tracks local businesses that could be a new source of patients. You might target employees from these companies because they are in your key demographic, or because you know their company provides the insurance you prefer. Or maybe you just know that they are a large community employer.
No matter why you do it, having a mental list of groups you know you'd like to target is a huge step towards effectively attracting new patients to your clinic. From there, all you need is a great idea to start winning new patients from businesses in your community.
Attract New Patients with the Right Message
To begin targeting these new patients, write that mental list down. Certain company names might spring to mind right away. Check out your local chamber of commerce to determine the larger, more qualified businesses in the area of your clinic. The results might even surprise you.
Be sure to include your staff- they will likely have connections through friends, family, and social acquaintances to help grow the list in ways you wouldn't be able to. Moreover, they will likely have great ideas and bring a new perspective to the table.
Now that you have plenty of groups to target, use the list of ideas below as a resource for attracting new patients. Be sure to keep in mind that certain ideas might be more appropriate than others depending on which group of employees you are targeting:
Establish Yourself – Connect with decision makers in the company you are targeting. When you have a relationship with the general manager or personnel chief, you are granted far more reach and ability to keep yourself top of mind within that business. Consider offering to conduct a class or program related to your specialty for employees at an appropriate activity, such as a "lunch-and-learn" or health fair.
Online Offer – Create a specific web page on your site that is just for employees of the company you're targeting. The page might include text and photos that relate to the group directly or a special offer exclusively for them.
Write it Down – Write articles to promote interesting and educational healthcare information that ties into what benefits your clinic delivers. You can even offer to create similar editorial content for company newsletters as a cross-promotional opportunity.
Get Visual – Use features such as photo galleries to give potential new patients a visual look into what you offer. Furthermore, offer to conduct virtual or in-person tours of your office as an added look into what you could provide employees.
As always, inbound marketing is about meeting your target with the right content at the right time. Use the message that you and your clinic consider these employees worth the attention. All messaging should focus on how they benefit, and the value you bring them. The takeaway should be that your clinic is capable of understanding the exact needs and concerns of the targeted employee groups.