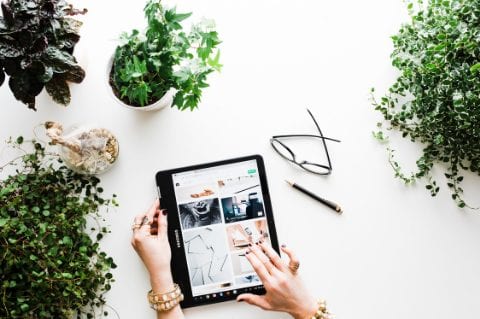 Gone are the days where businesses had to rely on print ads and billboards to get the word out about their company.
In today's digital world, reaching your audience is easier than ever, but you'll have to be strategic in your efforts if you want to see success. Follow these key business online growth tips to start flourishing on the web:
1. Share Your Knowledge
While a business blog is essential for establishing an online presence and growing brand awareness, you shouldn't underestimate the perks of publishing content elsewhere. When you cover niche subjects for relevant outside publications, you introduce your company to a whole new audience, reaching a wider net of prospects.
Guest blogging not only increases brand awareness but also generates more company backlinks and overall site traffic, boosting your domain authority overall.
2. Play Google's Game
You could have the best website around, but it won't convert prospects into customers if they can't find you online. Though you always want to create valuable, well-written content, it's also essential to pay attention to SEO best practices for your site copy.
Search engines are the top method people use to find solutions to their problems online, so ranking for the right keywords can significantly impact your website traffic.
3. Use Social Effectively
Another key step to online growth is social media. An active presence is a must, as social is a popular mainstay for today's consumers and a total absence can make your business appear out of touch. With so many platforms to use, you'll want to be strategic in the social networks your company chooses to utilize.
Having a company profile on every available channel may sound great in theory, but you'll likely spread yourself thin if you go this route, and the quality of your profiles will suffer. It's best to identify a few social networks that your target audience is most active on and give them the attention they deserve.
4. Make Yourself Available
Once you have eyes on your website and social media profiles, you'll want to make sure that prospects can quickly contact you. After all, it's no use to improve your business' online presence if no one can get in touch with you. Your company website should link to a Contact page on the primary site menu, so it is visible at all times
Another excellent communication tool is chatbots, which enables visitors to access information immediately. On social, you can optimize your profile with links that direct followers to a relevant landing page such as your Contact page or a consultation sign-up page. People will be more likely to reach out if the process is simple and straightforward.
Thanks to the changes in the last decade, you can achieve business growth online without dedicating the bulk of your budget to advertising. If you want to reach your target audience, though, it's vital that you are intentional about your online strategies and thorough in your implementation.
HeadsUp is an Inbound marketing agency that specializes in using websites, email campaigns, and social media to help businesses reach their full potential online. Reach out to us today to schedule a personalized marketing assessment and find out how we can help your business grow!