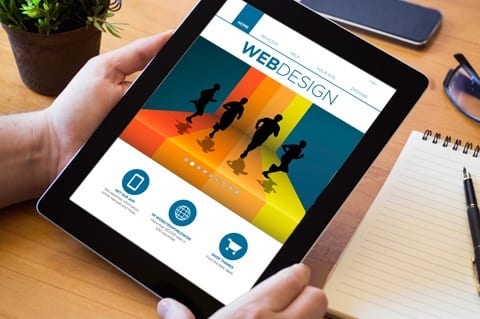 Owning a business is often overwhelming and time-consuming. It's easy to get caught up in everyday tasks and let ourselves go. As the months go on, we forget to take care of the obvious: our core. And what's the core of your business? Your website.
Your business website is your hardest working marketer, salesperson, and customer service representative. It generates traffic, captures leads and engages your community, which is why it's so essential to have a website that's not only current but healthy.
Consider the following tips to make sure your site stays in shape and optimal performance:
1. Know Your Brand, Message, and Target Audience
For website copy that shines, you need a solid understanding of how you want to communicate the fundamentals that make up your company. Think of it this way: when a stranger visits your site, can they easily understand who you are and what you do? If not, you'll want to refocus your message. Start with a clear definition of your branding, messaging and who you're targeting to create compelling copy for visitors at every stage in the buyer's journey.
2. Keep Your Navigation Menu Simple
We get it. Once you get started building out a sitemap, it's tempting to put all those page links front and center. However, the easier your site is to navigate, the better. Research from KoMarketing found that 50% of referral visitors use the navigation menu to orient themselves after reaching a company's website. Clear labels and user-friendly design let visitors know exactly where they need to go when they are looking for something. Use simple titles like "Who We Are" and "Contact Us" to make it easy for people to see how you can help solve their problems.
3. Have Two CTAs on Your Homepage
Your primary call-to-action might be something as simple as a link to your contact page or a more elaborate consult sign up or quote request – whatever is most important to achieve your business goals. This CTA should be prominently displayed on your homepage so that visitors can't miss it. But don't stop there. For more sales-ready visitors, use a secondary call-to-action promoting a free ebook download or a similar offer to encourage visitors to share email addresses and build brand trust.
Learn more CTA best practices with our how-to guide on making a conversion-friendly website.
4. Always Optimize for Search Engines
Whether your website has been around for one year or 11, search engine optimization is a critical piece of a well-functioning site. By using buyer personas and keyword research as your guide, you can optimize your entire site for your target audience. Try working in relevant keywords and hyperlinking to appropriate pages on your site. The world of SEO is always changing, so be sure to incorporate regular optimization in your website strategy to keep up with new developments.
When you start exercising these essential concepts, you'll begin to reap the benefits of a healthier, more agile approach for your business website. Are you ready to get your site back in shape? Whether you need a full redesign or more consistent maintenance, HeadsUp is here to help! Drop us a line today – we'll be happy to discuss your business's needs!
Editor's Note: This article was originally published in October 2016 and has been updated for clarity and accuracy.