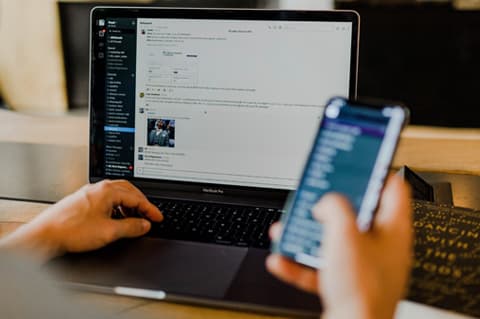 Social media and other digital platforms alike have changed the way businesses can connect with their audience, and consequently, the way marketing is done. Many techniques found in traditional marketing have drastically changed to match the virtual world. Digital marketing is a new essential business strategy that produces more demand than was possible before. Established strategies and techniques within digital marketing allow you to have a further reach and create relationships with your customers. What's unique about digital marketing is the ability to experiment with ideas and strategies quickly and with little resources. It's because of this that companies should always be experimenting with their marketing for them to grow far beyond their goals.
Be a Scientist
Think about nearly anything you use during your day. Almost anything you think of is a direct result of some experiments done to solve a problem, so why should digital marketing be any different. In digital marketing, the most successful marketing strategies are those that try and fail the most. Run as many experiments in your digital marketing as you can. If you have a hunch or some hypothesis, commit a few resources to following and seeing what results you get from it. If you have some ideas but aren't sure where to start, here are some tips on ways to experiment with your marketing.
Experimental Tips
It's a good idea to approach your experiments with a realistic view of the possible ROI. Anticipating potential profit and using that to help determine a realistic experimental marketing budget is a great way to make the most of your marketing dollars. Another point to mention with this is to focus on one idea at a time. Don't spread your marketing dollars too thin. Doing this might skew the results, or worse, cause the experiment to fail. Extending all resources set aside for testing and experimentation to one particular hypothesis allows you to see real results faster. You might not have any predictions, but are still wanting to experiment a little. Starting with your digital CTAs and content adjustments are good simple starting points.
An excellent way to start testing with your content is to take a look at your analytics. Find places in your digital presence that are lacking and spend some time coming up with some possible solutions. Use your CTAs and content to drive traffic to those solutions. Play around with CTA placement and see if having a button on a certain area of a web page produces more results than when it is living somewhere else. Playing around with your written content is also a good way to begin testing. If you have existing content that doesn't seem to be producing results, then play around with the voice or tone of the piece. These minor adjustments can certainly connect with an audience and deliver real, measurable results.
"Digital marketing is a new essential business strategy that produces more demand than was possible before."
The key to digital marketing experimentation is understanding the results you're getting from your tests and why. This assessment will allow you to implement what you've learned into your larger strategies and produce targeted results. If you still aren't sure where to go from here or don't have the time or resources to test your next strategy, please reach out to us, and we can help you implement testing for your next marketing move.