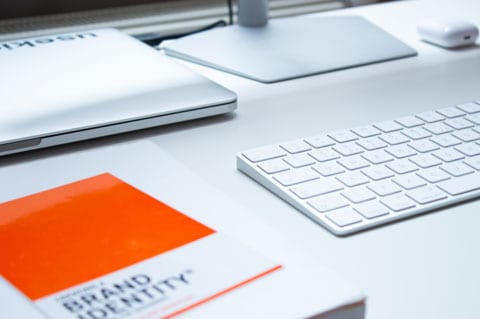 I recently wrote a piece on the different ways in which businesses can ensure they don't just use sustainability as a feel-good buzzword. The good news? Many ethical, eco-conscious brands are thriving, and they practice what they preach.
These brands are often backed up with a Fair Trade Certified stamp of approval or even classify as a Benefit Corporation (B Corp), which means the business meets standards of social and environmental performance, accountability and transparency.
One of the significant ways consumers and corporations alike can follow sustainable practices is through lifestyle products like apparel and personal care items. These ethical brands are making a difference for textile workers and our planet:
A B Corp company since 2015, Dr. Bronner's leads the pack in sustainability. This family company produces organic soap and personal care products, following fair trade principles and practicing social responsibility for each product. All six of Bronner's 'cosmic principles' are distinctly tied to an overall vision to help make a better world.
For some, Patagonia may be synonymous with fintech and power vests. However, the outdoor clothing brand has stayed true to its core mission to "build the best product, cause no unnecessary harm, use business to inspire and implement solutions to the environmental crisis" for 40+ years. Patagonia takes its corporate responsibility seriously, promoting fair labor and safe working conditions throughout the supply chain. The brand is well on its way to becoming a 100% sustainable company, providing consumers with transparent answers for where they stand on the issues that matter most.
With a mantra to "bee better" and make an impact on the world, it is no surprise that Bombas is a B Corp certified organization. This sock and apparel company was built around a philosophy to support the homeless community and donate to those in need. Bombas practices a "one-for-one" business model, meaning for every one pair of socks or clothing item purchased on the e-commerce store, one apparel item is donated to a homeless shelter.  
For ethically made lifestyle goods, look to The Little Market. Born from a desire to help, the nonprofit, fair-trade e-commerce shop exists to support dignified workplaces for women facing hardships. Every purchase with The Little Market helps ensure these women find economic and financial security.
Learn More: The Little Market's Big Mission
PACT is an organic cotton apparel company known for producing clothing basics that are "so soft you'll (almost) cry." They are committed to using eco-friendly materials while still delivering an affordable product. PACT manufactures clothing in India, where their organic cotton is harvested, and provides sweatshop-free working conditions for garment workers.
Do Good, Do Well
These five companies show how you can embrace ethical principles and stand out among competitors. I continue to draw inspiration from the creative ways startups and corporations take their brand values and incorporate them into the products and services they provide.
While your business might not be entirely suited to ethical branding, focusing on people and not just profits is always a wise approach. After all, it stands to reason that when you do good, your company will do well.
HUM offers smart marketing solutions to help your business grow. Drop us a line to find out more or request a free marketing assessment today!