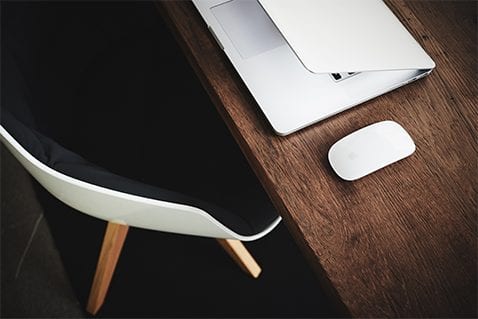 Even though we are already well into the New Year, that doesn't necessarily mean that it's too late to pick a resolution for 2016. Give your email inbox the fresh start it deserves, if you haven't already done so.
You might be thinking, "But how?" or that it's an accomplishment only those with OCD are capable of. A task that is so mundane, it takes long hours of engineering, scanning, and analyzing emails to ensure that nothing goes unnoticed or forgotten about.
However, email overload and checking your inbox every 20 minutes doesn't just kill your productivity; it is actually bad for you.
Achieving inbox zero isn't just for the super organized: anybody can reap its benefits. Getting to inbox zero isn't only about organizing your inbox. Inbox zero is about clearing them from your mind as well.
The more clutter you look at every time you check your inbox, the more it distracts your mind from what you're currently working on. In order to achieve peace of mind (and peace of inbox), consider these tips to make 2016 one of your most productive years ever!
Limit How Much Time You Spend Checking Email
Set 2 or 3 specific times each day to check your inbox. This will force you to stay focused on the task at hand and eliminate any bad habits you might have built up over the years.
The New York Times published an article reporting overly checking email can be detrimental to your health.  After a week of unlimited Email access followed with a week of inbox checking 3 times a day, the results showed that the latter left participants drastically less stressed and much more content.
Use Email Productivity Tools
Whatever email client you use or prefer, there are a countless number of tools, most all geared toward taking away some of the stress that comes with the mass volume of incoming emails.
Unroll.Me will save you a lot of time and will be a quick win on your way to keeping inbox zero. This tool scans your emails for any subscriptions you have that are flooding your inbox, and allows you to unsubscribe from the ones you don't want.
Another quick win can be achieved if you run a google search based on the email client you use for productivity tools, and see if anything helps save time during your day.
Set Guidelines
These are very simple, and if inbox zero is going to work for you, you must follow them. After getting an email, do one of these 3 things:
Delete it
Respond immediately
Decide if it will need a response in the future
Personally, I use three folders to keep my inbox clean. 'Follow Up/Respond' for anything I need to respond to within a day or two. 'Hold' for emails I know I will need to access frequently over the next couple of days, and 'Archive/Save' for everything else.
Any questions about achieving inbox zero? Let us know in the comments section. We would also love to hear any useful strategies you've created for email productivity.