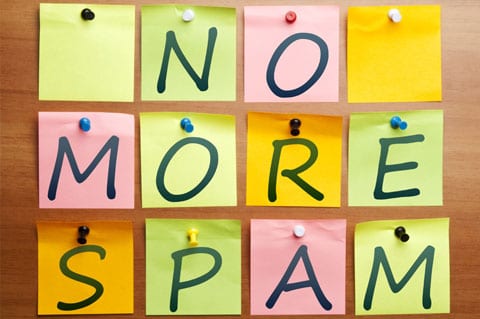 CAN-SPAM isn't just a canned meat product. It's also the law marketers adhere to when sending emails, and if your company does email marketing of any sort, you need to understand CAN-SPAM requirement and what to do to avoid non-compliance.
When you don't comply to CAN-SPAM, the FTC will fine you $16,000 for every email that violates the act. The bigger the mailing list, the bigger the fine – and that math isn't pretty.
Frightening, huh? We've broken down the CAN-SPAM requirements into a series of do's and don'ts to lend you some clarity on the subject and hopefully take away the fear factor:
The Do's and Don'ts of CAN-SPAM Compliance
To stay away from non-compliance penalties, it's important that your business email marketing follows each of these requirements.
DO
Be clear that your email is an advertisement. Don't misrepresent yourself in the hopes of getting clickthrough or lead conversion. You don't want to present your email as anything other than exactly what it is.
Be mindful of marketing done in your name. Even if you aren't the one sending the emails, your business still has to be compliant. Always review content before it's sent to confirm that it is entirely legal and compliant with CAN-SPAM.
DON'TS
Don't make it hard to unsubscribe. Provide an obvious and clear way to opt-out of every email sent, and honor any requests to unsubscribe within 10 business days.
Don't use subject lines that are deceptive. This isn't just a legal issue – if you falsify subject lines in the hopes of getting a high open rate, your consumers won't trust your content and, you will lose your authority as a thought leader.
Don't hide your location. Whether it's a PO box or street address, be sure to include your valid physical location in every email you send.
For more information, read the FTC's Compliance Guide for Business.
Now that you've brushed up on your CAN-SPAM law, feel free to check out these 6 Easy Ways to Make Your Emails More Persuasive to boost your email marketing by crafting a compelling (and compliant!) email.