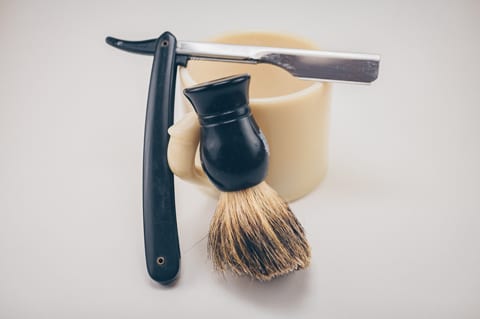 Dollar Shave Club's very first promotional video reached almost 5 million views in just two months. One might not expect a young company to go viral within their first year of business, but with a well-timed YouTube video, the personal grooming delivery service achieved just that.
So, how did Dollar Shave Club (DSC) do it? Some of the video's quick success is thanks to CEO Michael Dublin's performing arts background. Dublin made use of his past, using humor to engage people while also leveraging his contacts to keep the video budget at a much more reasonable price than most companies would have to pay for such a high-quality ad.
You don't need a performing arts degree or tons of contacts to experience high levels of success, though. Review this brand case study to discover the ways DSC grew to a $1 billion acquisition and inspire your marketing strategies:
Delighting Customers at Every Turn
Once a sale is made, Dollar Shave Club doesn't stop trying to impress. The company makes sure that every part of the customer's experience is enjoyable. In addition to monthly subscription boxes, DSC provides customers with a memorable experience using features such as:
Prompt Messaging
The moment a customer signs up for a subscription box, they receive a straightforward welcome email that details when they can expect their products to arrive and offers opportunities to earn free subscription boxes. Timely, concise customer communication will go a long way with your buyers.
Extra Swag
Now and then, Dollar Shave Club will send free product samples in the monthly boxes. When you give away samples, people feel like they're getting more bang for their buck. Plus, who doesn't love free stuff?!
Nice Packaging
DSC doesn't just package products in a boring cardboard box. The personal grooming company uses branded boxes so the whole delivery experience is extraordinary. For B2C companies especially, well-designed packaging is a great method to set your business apart.
Fun Resources
Members of the Dollar Shave Club also receive a monthly newsletter, "The Bathroom Minutes," featuring trivia, news, and member spotlights. Newsletters are an excellent way to drive buyer engagement and keep communication flowing.
Catering to Their Target Audience
The DSC persona is regular people who need to take care of a simple grooming task and make it as convenient as possible. This personal care brand isn't about a luxurious shaving experience, so they don't waste energy pretending to be otherwise.
Instead of positioning their product as something it isn't, Dollar Shave Club focuses on value, showcasing their low price points in comparison to other razors and highlighting the convenience of the home delivery service. For content marketing efforts, they also keep their target audience in mind, using humor and simplicity DSC buyers will relate to.
Incorporating an Engaging Social Strategy
User-generated content is a top method for generating brand awareness, and Dollar Shave Club knows just how to incentivize customers to participate. The company will occasionally re-share when members post photos of DSC products to social media, also gifting the chosen customer with a complimentary t-shirt. By offering a reward for brand interactions, Dollar Shave Club increases social engagement while also promoting customer appreciation.
You don't have to create a viral video to get your company to new heights. By delighting customers, keeping your target audience in mind, and creating smart social media strategies, your brand is sure to skyrocket.
Want help implementing marketing campaigns that boost your brand awareness and ROI? Contact the inbound marketing experts at HeadsUp Marketing today!