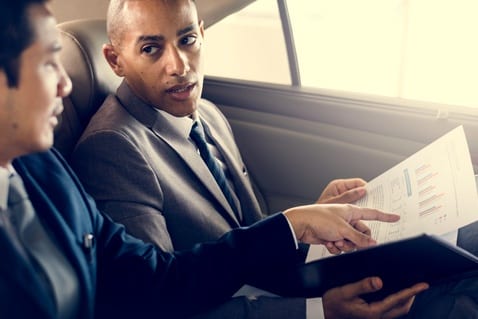 From lead activity to the ROI of your latest email marketing campaign, data is everywhere. In today's fast-paced business world, both marketing and sales rely on analytics to reach company objectives.
Across all departments, transparent data is the link that connects performance with results. But data alone won't provide you with the necessary insights to prompt growth. Visualization tools present data in a different format, allowing you to see the full picture at hand.
Why Data Visualization Matters
As a business intelligence tool, the primary purpose of data visualization is to transform all collected marketing and sales data into clear insights. Transparency in business data helps with pattern detection so companies can remove weak links and focus on objectives instead.
Simply put, visualization allows for smarter, more tactical decision-making.
Reasons to Use Data Visualization
1. Engage with data

There's no need to spend your reporting meeting staring at static spreadsheets. With all collected data presented on one reporting dashboard, you and your team can view sales and marketing information in real-time, and dig deep into specific figures on the spot.

2. Grasp complex information

They say a picture is worth a thousand words, which means using different types of charts, heat maps and graphs to create a simple visual is close to priceless. Our eyes transmit information at around 10 million bits per second. The more vivid a presentation of information is, the easier it is to understand.
Your technology stack should eliminate confusion, not add to it. With business intelligence tools that align sales and marketing (like HubSpot or InsightSquared), you can use a single reporting dashboard across all departments.
Data visualization reinforces clarity, enabling your organization to easily interact with information and quickly understand complicated data points. With access to these business insights, you begin to confidently make well-informed business decisions that impact company growth in a big way.