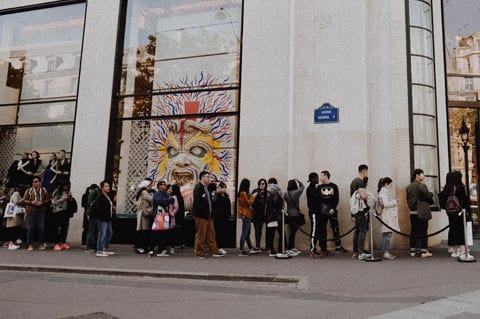 If you stick with the same marketing strategies day in and day out, you'll only see the same old results.
The state of inbound is always changing, which means it's important that you alter your tactics over time. Try out these five creative inbound marketing ideas to vary up your content and keep your lead list growing.
Provide Interactive Tools
Sure, giving your audience the right formulas for their calculations is convenient and useful, but why not go a step above and include interactive calculators and spreadsheets directly into your blog posts and appropriate pages? By having the tools needed to take advantage of your resources right in front of them, you eliminate an extra step for your visitors. You can turn these interactive assets into a lead capturing tactic by offering to email the results to prospects, providing value while you collect their information.
Create Fun Quizzes
Just because you want to ensure your information is valuable and professional, that doesn't mean there aren't ways to make your content lighthearted and enjoyable. Quizzes are an excellent resource because they are interactive and make content consumption a more personal experience. While you may think that only sites like Buzzfeed are built for such content, there are plenty of opportunities to capitalize on the popularity of quizzes while remaining true to your brand.
For example, a marketing agency could create a quiz to help people understand what type of buyer persona they should target and a healthcare provider might make a quiz on whether or not it's time to see a doctor. And just like other interactive resources, you can capture leads by providing the option for emailing any quiz results.
FREE GUIDE: Future-proof your business with our guide to surviving disruptive innovation.
Share Your Smarts
As an industry professional, you likely have tons of knowledge just waiting to be turned into content. With so much information at your disposal, why not share the wealth by writing guest posts for other sites instead of hoarding it all for your own blog? With guest posting, you open yourself up to a whole new audience and gain more traffic to your website while also helping the publication you write for diversify their content.
Guest posting is a win-win for all parties involved. Just be sure to carefully vet websites before deciding to use them for link-building, as backlinks from untrustworthy sites can harm your SEO ranking.
Make Ungated an Opportunity
While gated content is the traditional method for collecting prospect information, if you lock away all your site resources, people won't be able to see your value. Throughout your pillar pages, add lead capture elements such as links to other relevant gated ebooks or even an option to download the page as a PDF. When visitors are impressed with the content that is readily available to them, they'll be eager to learn more, even if that means giving away their email address in exchange for additional materials.
Become a Thought Leader
Though it's essential to stay updated on what's going on in your industry, there's no limit to the value of being the first to write about a particular topic. Use social listening and forum groups to find out what questions people have about your business and what's not being answered.
Once you've uncovered what people are searching for, you can optimize your content calendar and bolster your social media strategy to provide the answers. When you start sharing consistent, specific content, you'll become known for that subject, and your audience will seek you out as a source for industry-related information.
Inbound marketing is all about trying out new things to bring organic traffic to your site. If your old strategies aren't producing the results you want, shake up your approach to see what works.
At HUM, we specialize in creating and implementing creative inbound strategies that increase your reach and bring in new leads. Contact us today to see how we can help your business grow!