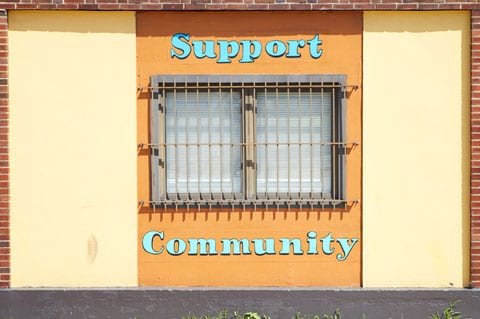 Throughout distressing and uncertain events such as the current pandemic, making an effort to be there for others is especially valuable. Whether you assist people through actions or words, every gesture of kindness is worthwhile, be it small or large. No matter your situation or circumstance, there are ways you can make a difference for others during these trying times.
Support Those At Risk
Certain demographics, such as individuals with severe chronic health conditions and people over the age of 60, have a heightened chance of getting dangerously sick if they contract COVID-19. Those who are at a lower risk can assist high-risk members of their community by offering to help out in any way they can. This can mean anything from running errands and dropping them off at someone's front door so that high-risk individuals can avoid public places to simply lending an ear. Most importantly, let your high-risk neighbors, family, coworkers, and friends know that you're there for them.
Shop Small & Local
Businesses across all industries are experiencing a decrease in revenue. The unfavorable economic climate is especially hard on small and local businesses. When buying staple items and gifts alike, make an effort to buy from small companies rather than big corporations. For businesses whose services can only be rendered in-person such as a hair salon, consider purchasing a gift card to redeem at a later date when it is safe to do so. Purchasing from local and small shops can alleviate some of the financial strain caused by COVID-19.
Do Frequent Check-Ins
People with certain pre-existing mental health conditions such as anxiety and OCD are likely experiencing heightened symptoms due to the added stress of dealing with a global pandemic. In addition to increased anxiety and depression, safety precautions like social distancing can leave people from all walks of life feeling particularly lonely during this time. Offering emotional support and checking in with your loved ones may combat some of these upsetting feelings.
Limiting physical contact and proximity is critical in preventing the spread of Coronavirus, so finding ways to reach out from afar is of the essence right now. Take the time to check up on friends and family via text, email, and phone calls. You can even simulate face-to-face hangouts by using video chat. There are plenty of different ways to interact with your loved ones, too, like playing online games together or sending silly selfies back and forth.
Make a Donation
Those in need, whether it be financially or otherwise, are in even more unfortunate circumstances than usual. Both resources and assistance are low right now, so donating money to organizations committed to helping the disadvantaged and making efforts to reduce impact from the Coronavirus is a simple way to make a difference. Make a donation to your local food bank or a charitable organization, keeping in mind that financial contributions are preferred to food and supplies, to do your part for your community and the world at large.
While the above actions will certainly provide comfort and relief from some of COVID-19's fallout, one of the most substantial things you can do at this time is to prevent further spreading of the virus. Be sure to practice social distancing, maintain exceptional hygiene, and follow the CDC's prevention guidelines. And if worry or loneliness starts to creep in, just remember – we are all in this together.