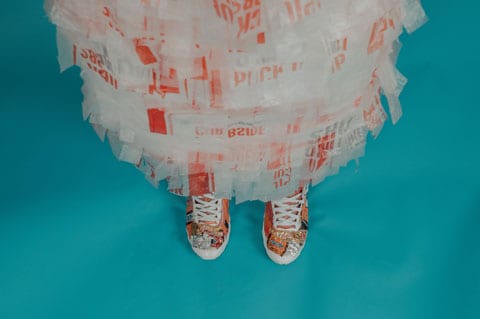 Buyer behavior is now about more than just a solution to a customer's pain points, but also that these purchases match their values. Many of today's buyers, particularly Millennials, would spend more on a product or service if that purchase is known to promote sustainable practices. When it comes to supporting the causes that matter most to them, more and more customers are willing to put their money where their mouth is. 
Doing your part to make a difference is important not only to your buyers but on a global level. Try implementing these tips to make your business and the world a better place:
Make Your Office Greener
Small daily actions can make a big impact, and this is especially true when it comes to teams. Do your best to reduce your office's and employees' waste by having reusable items on hand. For example, utilize regular kitchenware rather than disposable cups and plates and invest in a coffee maker that doesn't require single-use pods. 
With technology on your side, you can also go more or less paperless. Do all planning and note-taking on your computer instead of using legal pads and post-its when possible. If and when paper is a necessity, purchase from green suppliers that sell recycled paper. 
Give Back
Pick a cause that aligns with your company values and donate what you can. Whether it be money or resources, there's always something you can do to further a non-profit's efforts. Try implementing a 'buy one, give one' program if your products allow or provide pro-bono services if that's more in line with your business's offerings. You can even make humanitarianism a team-building activity by involving your whole office in a volunteer day. 
Mind Your Materials
The manner and materials used to package products plays a large role in pollution. Many companies wrap their items in plastic and fill boxes with bubble wrap without much thought as to what happens to those substances after their purpose has been fulfilled. While plastic isn't necessarily harmful in and of itself, the material becomes problematic when not recycled. Though biodegradable components should be your first option for packaging, incentivizing consumers to dispose of all materials properly can go a long way. For instance, Lush Cosmetics gives out free facemasks to shoppers who have returned five cleaned Lush pots to any of the company's retail stores.   
If you want to claim sustainability, it's important that you walk the walk and prove you stand behind these values. It's not enough to stamp the word "eco-friendly" across your site and products. Consumers who care about environmentalism and social justice want to know they're supporting a real cause, not just a marketing ploy. The more detailed you are in what efforts your company takes to make a difference, paired with proof and results, the better.