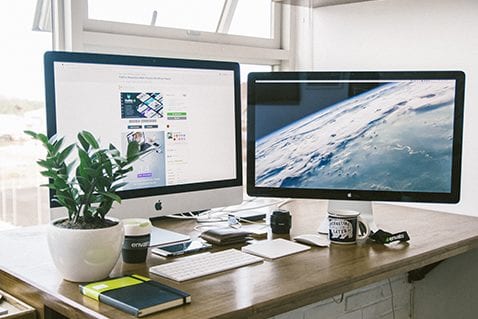 In our previous posts on why blog, I discussed how blogging generates new traffic and converts that traffic into leads.
But blogging for your business also drives long-term results with increasing benefits.
What I mean by that is blog posts create a compounding element to that. You write one blog post and it gets you a certain number of visitors and leads. A few months later, you might get a little more leads from that blog post.
Individual blog posts never stop attracting and converting. The only catch is blogging is hard work. Growing your blog into a massive content machine that generates a high number of leads is even harder work.
It might seem like you start and nothing comes of your investment on week one. In reality, blogging works like a compound effect that builds month over month. You might only get a little bit of traffic in your first month.
That's OK though. Every journey starts somewhere. The next month you might get a little more traffic. Before you know it, you will have hundreds of blog posts working for you.
The best part is that library of resources will never go away. You can repurpose it to create more in-depth eBooks. You can always update and republish old posts.
In one HubSpot study, they found that 1 out of every 10 blog posts ends up becoming a compounding blog, meaning that they are unique posts in the archives of business blogs that produce compounding traffic month over month, year after year.
That means the work you put in now will really start to pay off a year from now as you continue to build your blog archive and grow your audience.
Not to mention, blogging is a cheaper marketing tactic compared buying email lists or paying for ads. It's not always easy and can be time consuming, but almost anyone can blog about their business.
In my opinion, this shows the long-term scalability of business blogging. While you might not see immediate results, you'll be able to count on a predictable amount of results from new traffic and leads that turn into return-on-investment dollars.
If you'd like to learn more about the long-term impact of blogging, I recommend this blog post to learn more, "The Blogging Tactic No One Is Talking About: Optimizing the Past."