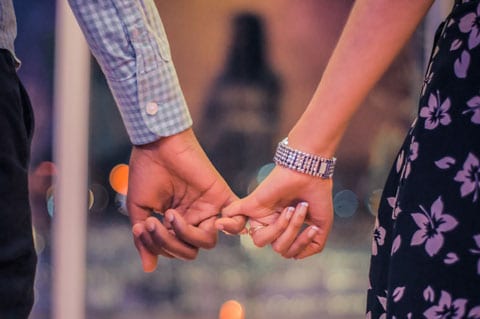 When Bumble entered the dating app scene in 2014, the mobile application immediately gained attention as one of the first online dating services that specifically cater to women.
The app creator, Whitney Wolfe Herd, co-founded Tinder and decided she wanted to offer something different for women. Wolfe Herd saw the common problems women face when dating online and developed a solution to improve the experience.
Putting Women in Charge
On Bumble, only female users can send the first message when a match occurs with a male – for same-sex matches, either person can make the first contact.
If you've ever been on the receiving end of a creepy initial greeting on an online dating app, this tactic helps alleviate that worry by putting you in control of the conversation. By ensuring women get the first word, Bumble enables users to set the tone rather than having to sort through off-putting and sometimes downright offensive messages.
A Safe Space
Anyone who has dipped their toes in the online dating pool knows it can be an ugly place, sometimes having to deal with sexual harassment and rude comments or hate speech. Bumble wants to make sure every user feels safe and respected, so they swiftly ban anyone from the platform that violates their terms of service, letting people report any app activity that raises a red flag.
As a platform rooted in respect and kindness, the feminist dating app doesn't just promote better online behaviors. In 2016, when one woman reported another Bumble user for nasty messages, the app not only banned that user, but published an open letter chastising his behavior. By taking a public stand, Bumble showed that they prioritize their users and stick to their brand values.
Worth 1,000 Words
Swipe-based dating apps heavily rely on the use of photos, and sometimes the pictures chosen by users can be less than pleasant to view. Bumble addresses this problem with strict photo guidelines for profiles, restricting photos involving guns, pornographic or suggestive images, and explicit hunting photos. These rules help eliminate pictures that may offend or disturb users.
Photo guidelines aren't the only way Bumble is improving picture-based online dating experiences, though. Catfishing, or using someone else's photos to pretend you're someone else, has become an increasingly popular phenomenon in today's online world. Meeting up with someone you've never met before is scary enough, which is why Bumble implemented a profile verification option. This feature lets users submit specific selfies to the Bumble team for them to confirm you match your pictures, making your matches feel more comfortable with the semi-blind dating experience.
Not Just for Dating
Romantic love isn't the only important type of relationship in a woman's life. Creating lasting, meaningful friendships can be just as fulfilling as finding the right romantic partner. However, making new friends is often difficult for adults. Bumble BFF, the platform's friendship finding function, lets their users seek strictly platonic relationships in the same intuitive swiping motion as the dating side of the app.
In late 2017, Bumble even included a networking section, Bumble Bizz, that lets women network with other professionals and incorporate their resume on their profile. The company's comprehensive matching services allow women to find what they're looking for, whether that be love, friendship, or career development.
By finding solutions to common problems their demographic faced and expanding their brand to offer new services beyond online dating, Bumble disrupted the entire dating app industry and became one of the most unique platforms in the market.
Are you looking to make waves in your industry? HeadsUp specializes in implementing creative Inbound marketing campaigns that set businesses apart from the competition. Contact us today to get started on growing your company!