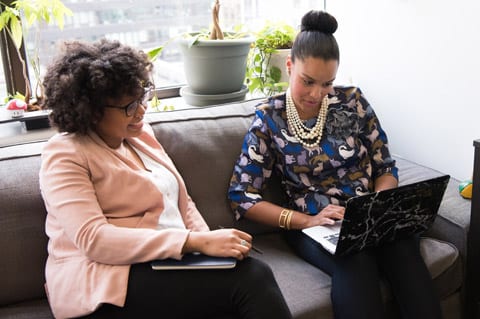 Blogging is one of the most powerful content marketing strategies out there. Starting and maintaining a company blog can bring both your marketing and public persona to the next level. Every blog you publish awards your company with new opportunities for growth. If you haven't started blogging already, the following benefits are sure to convince you of its value.
Expand Your Reach
Blogging is one of the best ways to increase site traffic and brand awareness. Blogs help companies gain visibility in many different venues:
Search Engine Optimization
Blogs allow you to pursue multiple keywords that are pertinent to your business goals to help you get found by your target audience. Each new post on your site is another chance to be picked up by search engines and increase web traffic. It's important to note that search engines are partial to websites that regularly produce new content.
Link Building
When you create an incredibly useful piece of content, other reputable sites may link to your post topic on their own. Backlinks give you a boost in domain authority, therefore moving you up in search engine results page rankings. You'll also have that website's visitors exposed to your content, opening you up to a whole new audience.
Social Media Shares
Blog posts are a far more shareable content format than other website assets like landing and pillar pages. The goal of content marketing is to inform or entertain, and if one of your pieces resonates with a reader, then they may share it on their social media feed.
Garner Brand Trust
What better way to show you know your stuff than with regularly published content that dives into a wide array of topics related to your niche? Creating in-depth, informative pieces showcases industry expertise while simultaneously providing value to your audience, establishing a sense of trust in your brand's knowledge and capabilities. If you do your job well enough, your blog just might position you as a thought leader in your industry and become the go-to source for helpful content regarding your business's specialty. When you establish a reputation for being one of the most informed voices in an area, prospects are more likely to trust the quality of your offerings.
Grow Your Team's Assets
Fresh content gives your company's departments an ever-expanding library of informative pieces to pull from in their efforts. Sales teams can reference the written materials in their pitches for fluid messaging and detailed talking points. By including CTAs in each post, blogs can also generate new leads for your sales department. While blogs typically fall under your marketing team's responsibilities, they will also see additional benefits from the finished product. Blog posts provide marketers with an influx of new materials to diversify other marketing campaigns such as newsletters and social media posts. Though blogs are customer-facing content, that doesn't mean they can't also provide inherent advantages for your company.
From both a technical standpoint and human one, blogging has a lot to offer business growth. Whether you're looking to generate new leads or increase brand awareness, there's a good chance creating a company blog can help you accomplish your goals. Are you ready to wow the world with your industry expertise? Contact the content marketing specialists at HeadsUp today!