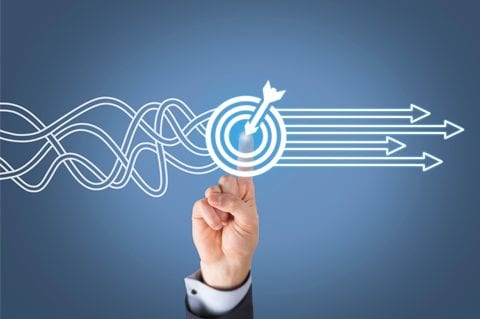 Acquiring and converting leads should be a joint effort from your sales and marketing departments in order to see higher success and better quality prospects.
Unfortunately, many sales and marketing teams are on completely different wavelengths and operate from separate objectives. In fact, Marketeer reports that 33% of sales and marketing teams don't have regular communication processes set up.
At best, sales has a blurry comprehension of what marketing even does and vice versa. And when your teams are out of sync, meeting company goals can be increasingly difficult. Enter smarketing. The term, coined by HubSpot, refers to the alignment between your sales and marketing teams that occurs with frequent, direct communication between the two departments.
Free Guide: Find out how to align your sales and marketing to drive buyer engagement
According to DemandMetric, 66% of companies reporting complete alignment between sales and marketing achieved their revenue goals. There are four major steps you need to take to achieve alignment:
Open up communication between sales and marketing
Build shared goals and definitions
Set up closed-loop reporting
Tighten up your lead handoff process
When your sales and marketing departments are aligned, company growth goals will improve and your business success will grow.
To see how your sales and marketing can forge together to exceed client expectations and expand your business, take a look at the infographic below.