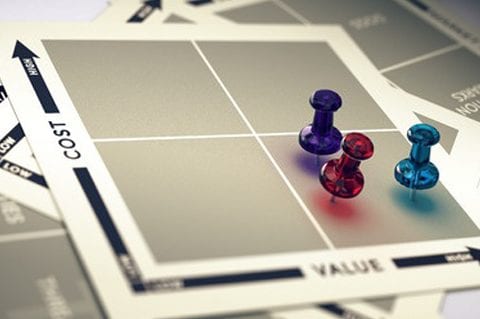 While social media is a great tool for businesses across all industries, companies can only manage strategies that they can measure, and how to determine the success of social media efforts isn't always a given.
Gauging the effectiveness of any social media profile is all about tracking the right metrics. Without metrics, there is no way for you to truly know what's working (or not working) for your social media strategy.
Which Social Media Metrics Should I Track?
With so many social media metrics available – such as likes, shares, impressions, and clicks – it's almost impossible (and a waste of time) to follow and analyze every trackable aspect. Instead, social media beginners should focus on a few key metrics that indicate how your social profiles measure up.
Consider the following metrics as indicators of your company's success in social media:
Knowing your growth (and decline) rates will help you determine whether people find your content valuable enough to follow. If you're losing followers quickly, it's time to rethink the types of posts you share. 
Are people idly scrolling by your posts or are they captivated enough to like, share, and comment? Social media is meant to be a way to interact with your audience, not blast out information, so if your engagement rates are low, you'll want to come up with ways to make your followers more active with your content.
Determine leads generated and customers acquired from social as the first-touch source. These will tell you how successful your social media efforts are to your business. You can quickly calculate the ROI of your social media with marketing software such as HubSpot.
Just because you have 50 followers, that doesn't mean that 50 people will see your post. All social media platforms have specific algorithms for whose news feeds a post gets distributed in. Views can also extend past your follower base with shares and hashtags, therefore reach is the only way to determine how many eyes are on your post.
When utilized correctly, social media can be instrumental in increasing brand awareness and getting more people to your site. However, you won't reap the full benefits of social media without analyzing the right data and optimizing your strategies based on these insights. Tracking the above social media metrics will enable you to measure your company's online success so you can tailor your content to see even better results.
HeadsUp Marketing creates fully-realized social media campaigns for our clients using data and analytics to optimize strategies along the way. Reach out to our social media experts today to make your business accounts shine!
Editor's Note: This post was initially published in May 2016, written by Katie Green, and has been updated for clarity and accuracy.